Show Notes, 119. Eric, UFO Agnostic, October 8th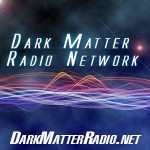 Shows are recorded live on the Dark Matter Radio Network every Wednesday at 9:00 PM Eastern Standard Time, GMT/01:00 UTC and podcasts of the live shows posted the following day, Thursday. You can join the Chat Room on right sidebar of our home page and interact live each week.
News with Alejandro Rojas
New England UFO Conference
Come say hi to Martin at the conference, October 17th & 18th he is the guy with the Exeter UFO hat!
http://neufoconference.vpweb.com/
Colorado UFOs Prompt Police, NORAD Investigations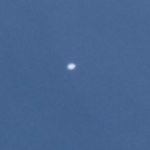 Witnesses noticed three shiny UFOs in the sky above Breckenridge, Colorado on the morning of Friday, October 3.
Multiple people called the local police department to report the "shiny, white, tiny dots" floating in the sky. Reporter Matt Renoux from local NBC affiliate 9NEWS reportedly observed the UFOs as well, and managed to capture the objects on video. Based on witness testimony, and his own observations, Renoux doesn't believe the UFOs were drones or weather balloons. Follow the link below to read more…..
http://www.openminds.tv/colorado-ufos-prompts-police-norad-investigations/30317
Kansas Witness Captures two UFOs on Photo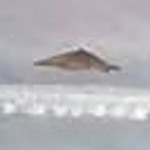 A Kansas witness at Valley Center has submitted a photo of two UFOs taken by a friend that is "amazingly clear," according to testimony in Case 60432 from the Mutual UFO Network (MUFON) witness reporting database.
"I got this picture from a friend that took it," the reporting witness stated. "The orb is the first thing you see and then to the left you notice a triangle-shaped thing." Follow the link below to read more…..
http://www.openminds.tv/kansas-witness-captures-two-ufos-photo/30470
Astrobiologists Say Proof of Extraterrestrial Life Abundant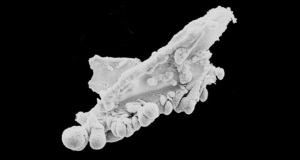 A team of astrobiologists say they have amassed enough evidence to prove life exists outside of planet Earth.  This isn't the first time the group has made such claims. However, on the tail of the alleged discovery of plankton on the International Space Station (ISS), they are now saying their evidence supports the possibility of this claim, and that their research continues to produce more evidence to support the existence of life in space.
The UK newspaper the Daily Express recently interviewed Professor Milton Wainwright, who is part of a team of scientists from the University of Sheffield and the University of Buckingham Centre for Astrobiology. He shared an image with the Daily Express that he says is proof of alien life. Follow the link below to read more…..

http://www.openminds.tv/astrobiologists-say-proof-extraterrestrial-life-abundant/30477