by Martin Willis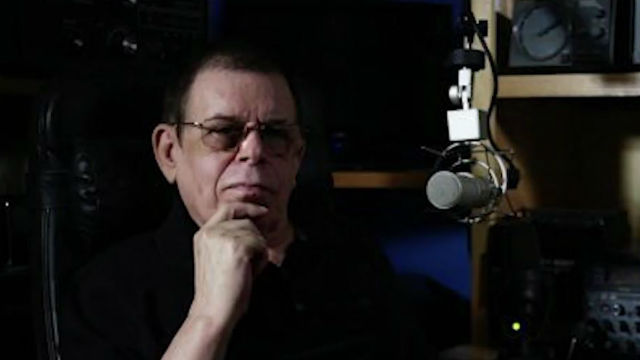 When I think of Art Bell, I hear a soothing voice so natural in front of the mic that it sounds easy. I also think of him as man who opened the door for this type of show and so many others.
Ironically, I had not heard of Art before 2011 when I started this podcast. I only found him when I was researching Area 51 and heard the mysterious frantic caller. That was bone-chilling and upsetting that it was later determined to be a brilliant hoax. I was first impressed at how comfortable Art was and his fantastic radio voice. Unfortunately heavy smoking can make for a great radio voice, but not longevity.
Shortly after I found Art, I started listening to past shows and fell in love with his work. I followed Art's comebacks and was disappointed when he repeatedly left the airwaves. As my friend Alejandro Rojas put it, Art left shows for his principles and usually good reasons.
I connected with Keith Rowland, Art's longtime show producer, and went live on the Dark Matter Digital Network. Myself and a few others were basically place-card holders for Art's return. His contract with Sirius was in place and he couldn't get airtime until it expired. It was an exciting day when Art came back on the airwaves, and my show listeners doubled on the Dark Matter Digital Network.
A few months into Art's Midnight in the Desert return on the network, Keith asked me if I would be interested in becoming Art's producer, which I was, but may have had to give up this show. While contemplating, Art chose Heather Wade who later took over Art's chair upon his short lived comeback and retirement. I worked as Heather's producer for s short time, but was too busy in my professional life as a fine art appraiser to keep at it. Heather still continues to this day and had recently moved into Art's studio in Parump, NV. Read the post at Midnight in the Desert.
72 seems young these days, and I feel bad of loss for his family, wife and young children. I feel bad for Heather Wade who I know was very close as well as Art's longtime friend and show producer, Keith Rowland.
Art Bell was a man who made a difference in the world and touched many lives.  Art's soothing voice will live on and fill the airwaves for many years to come, he will not be forgotten. Art Bell, may you rest in peace.