By Charles Lear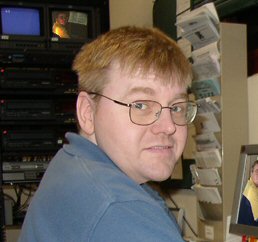 On the subject of UFOs, there is no shortage of outlandish claims that an answer has been found as to who or what operates what are seen as flying craft and what their agenda is concerning Earth and its inhabitants.  There are a lot of people out there who are fine with accepting the speculations of "experts" as truth but some of us like to look at the facts and come up with our own answers or even accept that that we may never have actual answers.  For facts, we depend on disciplined and diligent researchers who keep their egos out of the way while writing the story of an event as any good journalist should.  A researcher who was a stand out in this respect was Kenny Young who was the person responsible for releasing the amazing 911 dispatch recordings during the 1994 UFO encounters by police officers in Trumbull County, Ohio.  Unfortunately, Young died in 2005 at the age of 38 after a long bout with leukemia but he left a legacy to be proud of and made a strong impact of the community of UFO researchers.
Kenny Young was very active as a UFO researcher.  From the bio on his website: "Kenny Young, webmaster of 'UFO RESEARCH: CINCINNATI!' is a multi-award winning television producer, director and writer and formerly a State Section Director for M.U.F.O.N. and also a former public relations director of Tri-State Advocates for Scientific Knowledge. He is now an independent researcher and has lectured to large audiences about the UFO mystery and served as a host, panelist and debater on several TV programs including 'UFO Update: LIVE!' and the award winning documentary 'UFO REPORT.'"  He taught himself how to use the Freedom of information Act and obtained 911 audiotapes in addition to the Trumbull County tape (that was provided without a FOIA request by members of that dispatch unit) and other UFO related government documents.  He wrote articles that were published in magazines such as UFO Magazine and Fate, organized and hosted the 39th annual National UFO conference, was a guest on radio shows such as "Coast to Coast A.M. With Art Bell" and "The Jeff Rense Show" and appeared as part of The Sci-Fi channel presentations, "Confirmation" and "Sightings."
    Young was respected by his fellow researchers and his case reports were said to read almost as police reports.  You can see this for yourself in the reports archive on "The Black Vault" and the fact that webmaster John Greenewald saw fit to include Young's reports on his website is a testament to the regard people had for him.  Young was able to stay objective in a world where many fall prey to delusions and those who propagate delusions.  His attitude is succinctly stated in a quote from a 2001 email to researchers Sean Feeney and Paul Kock: "The UFO research and investigation business is a cruel and shallow money trench, a long plastic hallway where thieves and pimps of corrupt ideology run free, agenda dictates, delusion is rampant and ignorance prevails. The infestation of wrongful motivation and the beggarly depths of belief reign supreme amidst a universal disregard for truth and factual actuality… where good men die like dogs. There's also a negative side . . ."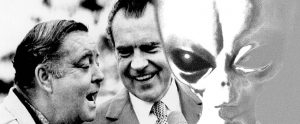 In addition to the Trumbull County case, Young is known for following up on the legendary story involving Richard Nixon taking Jackie Gleason to see bottled aliens at a Homestead Airbase in Florida.  The story came to light in 1983 in the illustrious National Enquirer as an excerpt from a then upcoming tell-all book by Beverly Gleason who was Gleason's ex-wife at the time.  The book was never published but the story survived and became a part of UFO lore.  Young managed to locate Beverly Gleason in 2003 and she was kind enough to grant him two telephone interviews.  Young relates in an article he published that Beverly Gleason McKittrick told him she had stopped writing her book because an interview of her about the aliens story published in Esquire had upset Jackie.  McKittrick repeatedly refers to the Esquire publication but later researchers have found there was no such article in Esquire.  It's possible McKittrick confused Esquire with the National Enquirer but this was enough for skeptics to latch onto in order to debunk the entire tale.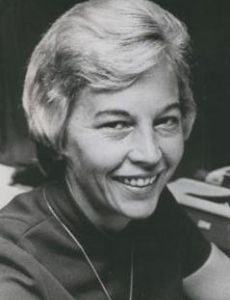 McKittrick insisted that Gleason had told her the story around 1974.  Gleason had come home late and told McKittrick that Nixon had picked him up after ditching his secret service, taken him to the airbase and shown him "dead little men in cases."  In the National Enquirer article, then Beverly Gleason tells of Jackie coming home at 11:30 p.m. one night in 1973.  She said he told her that he'd seen alien bodies lying on four separate tables and that they "must have been dead a long time because they were embalmed."  Jackie described the aliens as "tiny, only about two feet tall, with small bald heads and disproportionately large ears."  McKittrick told Young that she started to feel "iffy" about Jackie's story after he became upset with her about the article but went on to say that he never denied it.
Young presented the interview without interjecting his own opinion on whether or not Jackie Gleason was telling Beverly the truth, which was typical for him.  The reader is left to speculate on his or her own and come up with a personal level of belief.  It is unfortunate that Young left us so early.  He was a stand out in his time and perhaps his approach to the tangled and prickly UFO subject inspired other researchers to where we have more like him now than we did in his day.