by Martin Willis
Glowing Auras and Black Money Curse?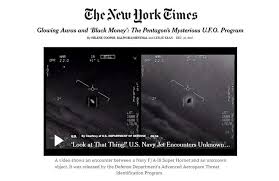 What is one to think when everything goes wrong with a most important interview?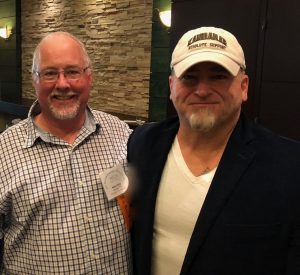 Lue, as he likes to be called, is a non-condescending, intelligent, easy going kind of guy. I had the pleasure of meeting him at the MUFON convention in Cherry Hill last summer. We ran into each other in the hallway at the hotel and started chatting. As we got into a nice talk, he asked me about my background (in fine art & antiques) and that led to so many great discussions about collecting all kinds of things. After about 30 minutes into our discussion, Jan Harzan came looking for him, and he had to go. I realized afterwards that UFOs had never come up at all, which I found humorous. That was last July and the last I had spoken to him.
Starting last early December, I began working with a publicist for the HISTORY Channel, Kirby Dixon and it has been a great experience. I felt lucky that I was granted conversations with Project Blue Book's creator, David O'Leary, and the two Hynek sons, Paul and Joel.
Kirby connected me more recently with Anthony Lappe', the Executive Producer from the new series, Unidentified: Inside America's UFO Investigation, which features Luis Elizondo and that was another wonderful conversation. She then contacted me a few days ago, asking if I wanted to interview Lue Elizondo, I told her without hesitation that I was in! I changed my schedule to make sure I would be home, had show  graphics created, and put some questions together for my interview. She told me to wait until she got the 100% go on it, and confirmed it on Thursday. I knew my good friend Alejandro Rojas was interviewing Lue on Friday as well, so I compared my questions with Alejandro's. By his request we wanted to make sure that there would be no or little redundancy. Alejandro and I wished each other good luck and did a virtual high-five.
I happily posted my YouTube live stream upcoming interview with Lue in my email newsletter, and all over the place. It was getting some real traction on social media, I was emailed potential questions from listeners everywhere. Needles to say, I got quite excited about the whole event.
Then, the unimaginable happens
While I was driving to a restaurant, a dreaded email popped up on my iPhone from Kirby: "Martin — I am so sorry, but it has just been brought to my attention from TTSA that Lue's schedule has drastically changed and he is, unfortunately, no longer available for this interview tomorrow. As a result, we will need to cancel this interview and possibly reschedule. Should his schedule change in the coming weeks, I will certainly let you know as relayed to me by the TTSA team."
I could not believe this was happening, I immediately called Alejandro, and and he told me that the same was happening with him. Mind you, this had previously happened with Lue and Alejandro four times, so he was understandably very upset. We gave each other encouragement, and he got on the phone with Lue, suggested that I do not change anything, so I waited…. time appeared to go painfully slow. While waiting, I communicated the cancelation through text to all my friends that were planning on listening, and they were all very kind and encouraging. Time was still drifting by slowly, a few hours seemed like days, but finally Kirby called me to say that the whole thing was straightened out, and we were officially back on again! I felt so fortunate that I did not blast out the cancelation on social media and my email newsletter, or take down the YouTube live stream.
Then, the unimaginable happens …. AGAIN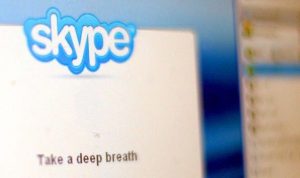 Friday rolls around, I tried to watch everything and read everything related to Lue and TTSA that I could, then sat outside in the sun by the water to relax. My interview was to start at 3:10PM ET, to I went into my studio at 2:30PM to make sure I had everything I needed.  At about 2:45 PM, I decided to perform the tests that I do each and every week ahead of my live shows. This includes a Skype test call, and checking and recording with the YouTube software, OBS. I ran the test call, expecting to hear the nice British accent saying: "Hello, Welcome to Skype testing service….. " I hear absolutely NOTHING. I immediately went into the audio settings on Skype, and for the first time since I set up my studio, the settings were all off. There was not a single reason this should have happened. I went in and put settings back where they were supposed to be, ran the test call again and NOTHING. I did the only thing I could think of and that is to reboot the computer. I checked the settings and ran the test call once more, NOTHING. I looked at my watch it was 3:05PM, and Kirby and Lue were calling in 5 minutes! I rebooted again and turned my mixing board off and on. It is now 3:12PM and Kirby is texting me, "We are ready here", so I regrettably sent her a reply and told her my troubles, begging for Lue to hang in there. At 3:20PM, I dragged my laptop on to the desk, spilling water all over my questions and notes, while Kirby's next text telling me "we may only have 15 minutes now". I only use the laptop when I am on the road, as the 11″ screen is not my favorite. I jammed the mixing board's USB in and tried to set everything up as quickly as I could.
It was feeling like the whole thing was Glowing Auras and Black Money Cursed. I called Kirby and could barely hear her, she said I sounded like I was in a "hollow room, sort of nearby". I had almost thrown in the towel, but when I saw all the activity in the YouTube chatroom, I just could not do it. I sent a text to David Altman, "Dave, if you happen to be in the YouTube chatroom, my whole system is down." He texted me back a few minutes later, "Anything?" At 3:25PM, Lue joined Kirby & I on the line and I said, let's just go for it, then started the YouTube stream. As I started the show, a few seconds in, heard myself talking, and realized the stream was feeding back through my laptop.  Luckily I found the culprit (Safari window) and shut it instantly.
I finally was able to ask my first question, and looked down at water soaked and streaked questions and did my best. The biggest issue was, Lue could hear me (like I was in a hollow room, sort of nearby), but I could only hear and understand a tiny bit of what he was saying. I tried very hard not to step on his conversation, and waited until I was sure or thought I was sure that he was done before I asked my next question. As the show moved along, at 12:34PM a Skype text from Alejandro; "You sound like your in another room."
Time Speeds Up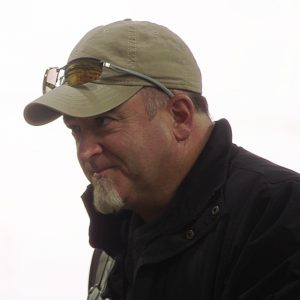 25 minutes in, I looked down at repeated texts rolling in from Kirby (I had my phone on silent), "LUE REALLY HAS TO GO" ; "He REALLY, REALLY needs to go!!" ; "HEY MARTIN, LUE REALLY HAS TO GO!" ; "HEY MARTIN, ARE YOU GETTING THESE TEXTS? LUE REALLY HAS TO GO!" I wondered at that very moment if time was going very slow for her? I wrapped the show, and was hoping for the best.
You can listen to that show HERE
I was shaken and totally frustrated. I turned off my computer and as I was walking out of my studio, a text came in from another supportive friend, Lee Speigel who asked me to give him a ring. I told him I could not talk for awhile and needed to take a walk. I tried to listen to the show, but could not bear it at first. Hours later, I climbed out of the pity-pot and went back into my Glowing Auras and Black Money cursed studio.
Glowing Auras and Black Money Curse has a sense of humor?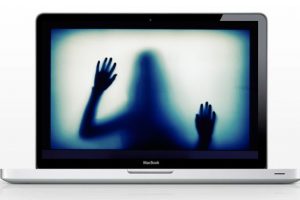 As I went into my studio, I turned on my iMac computer, and plugged the mixing board back into it. I set my water glass down (it should have been vodka) and I saw the lights blink on the mixing board. For the heck of it, I tried the Skype test call, and heard loud and clear a familiar British accent, "Hello, Welcome to Skype testing service….. " Everything worked PERFECTLY. If I had hair to pull out, I would have done just that, right then.
I forced myself not to mope, downloaded the audio to edit out each of my; "hollow room, sort of nearby" comments and questions. Now I was looking down at my dry, newly reprinted notes and questions sheet. Hours later upon completion, I uploaded a new "Edited Audio" version on YouTube, as well as sent the audio mp3 out to my show supporter's podcast feed. You can check the edited, non-"hollow room, sort of nearby" audio version HERE.  I left both versions up on YouTube.
Well this is your journey breaking through the 4th wall of Podcast UFO and it was not pretty, was it?! I can only hope that the Glowing Auras and Black Money Curse leaves my studio, it is not even welcome in any hollow room, sort of nearby.
If you want to listen to a very informative interview (with good audio), check out Alejandro Rojas' interview with Lue HERE