by Michael Lauck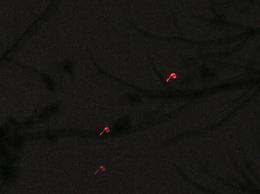 Made famous by their inclusion in a Dateline NBC list of close encounters on video, the Tinley Park Lights were seen by Chicago area concertgoers in the summer of 2004. Two subsequent events took place on Halloween (in both 2004 and 2006) when many families were outside to trick or treat. The timing of these three events resulted in hundreds, perhaps thousands, of witnesses to the unidentified formations of lights in the night sky. There are variations among the reports regarding the Tinley Park Lights. These can be divided into two basic groups: those who saw lights that appeared to move independently of one another and those who saw lights that appeared to be part of a larger, unseen structure.
An Unexpected Light Show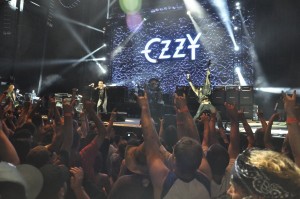 Late on the evening of August 21, 2004 thousands of people leaving the Chicago installment of Ozzfest, the music festival featuring Ozzy Osbourne, were stuck in slow moving post-concert traffic. Many people noticed that there were strange lights in the sky, described by many as three reddish lights, that did not appear to be conventional aircraft. Many of the concertgoers had still and/or video cameras which they then used to record the encounter. This has created a rare situation in which researchers are presented with many pieces of video shot from different angles and on different types of camera. Just over two months later, similar lights were again spotted in the area. On the evening of October 31, 2004 at approximately 8:00 PM local time the strange lights were again seen by many witnesses from all walks of life who were celebrating Halloween. A similar set of strange lights were seen in the Tinley Park area on October 1 of the following year. The lights would return again on Halloween of 2006, which has occasionally caused some confusion.
The sightings were reported by local media and received some wider attention. MUFON investigated the 2004 sightings and reported that among individuals who had come forward as witnesses to the Halloween event there were meteorologists, physicists and aviation professionals. An investigation summary posted on the Illinois MUFON website states that the object appeared on video to be at elevations between 1500 and 6500 feet, hovering at approximately 4000 feet and that it may be a staggering 5000 feet long. Sam Maranto, the Illinois State Director for MUFON, has stated in interviews and lectures on the subject that there were similar sightings in other locations in the days around the initial sighting.
Further Investigations and Explanations For The Lights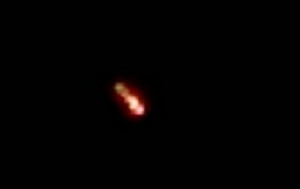 Perhaps the most important feature of the Tinley Park Light incidents is the fact that there are hundreds of witnesses with a great deal of video and still evidence. This has allowed for a good deal of analysis. Many standard possibilities, such as conventional aircraft from the nearby, and extremely busy, Chicago airports or mis-identification of planets and/or satellites can be ruled out. As with the more famous Phoenix Lights, which are similar in appearance, some have suggested that military flares may be the source of the sightings. However, the video evidence suggests that the lights remain together in a consistent structure, unlike flares held aloft by parachutes and subject to dispersal by the wind.
Thanks to the large amount of video associated with the sightings, the incidents continue to receive attention. In 2008 the Tinley Park sightings were listed as #3 in a Dateline NBC report entitled "Ten Close Encounters Caught On Tape." The incidents were also featured on an episode of the History Channel show UFO Hunters later that same year. The History Channel website's summary of the episode, entitled "Invasion Illinois" states that "Analysis of the video suggests it could have been a solid object larger than any known craft."
For Further Information:
Illinois MUFON Investigation Summary http://mymufon.com/Tinley_Park_2004.html
UFO Hunters, Season Two Episode "Invasion Illinois"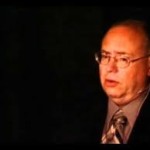 Sam Maranto, MUFON Symposium Presentation on O'Hare and Tinley Park Incidents (4 Parts):
http://www.youtube.com/watch?v=-xbUNBLh4HY
http://www.youtube.com/watch?v=BB2elnUmvIA
http://www.youtube.com/watch?v=-eugHpCXk-E