YouTube Live Streamed Wednesday January 31 at 8:00PM to 10:00PM EST (GMT-5)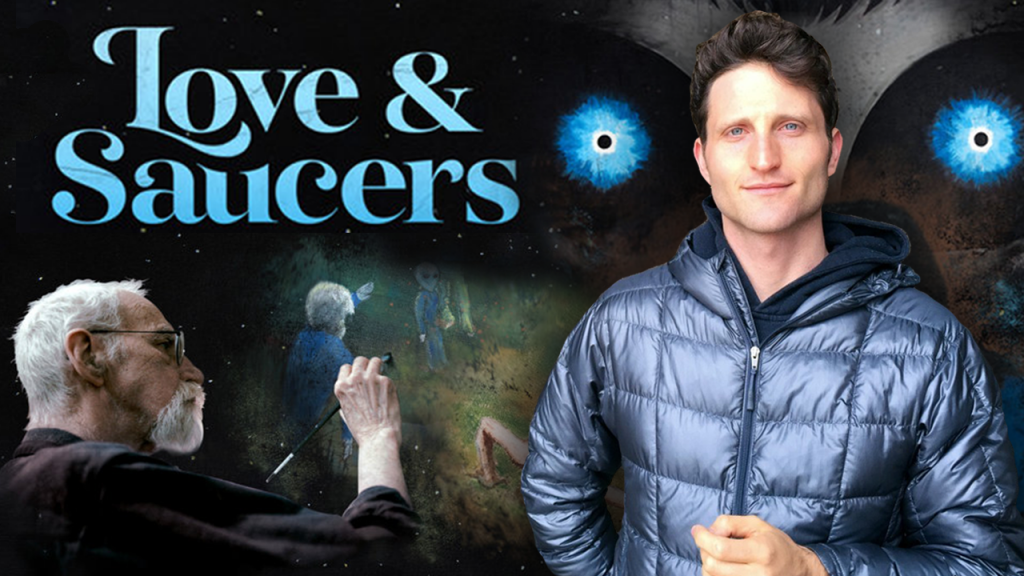 Alejandro Rojas with UFO Updates, guest Brad Abrahams discusses his film, Love and Saucers where David Huggins, 72, claims to have lost his virginity to an extraterrestrial being as a young man, and creates art to express his feelings about his interspecies romance.
Movie info: https://www.loveandsaucers.com
Bio: Brad Abrahams is a documentary filmmaker and commercial director from Canada, currently based in the USA. His all-consuming interests in radical science, cryptozoology, and general esoterica inspire his stories. Love and Saucers is his first feature-length film, with two others in production and post (Cryptozoologist and On the Back of a Tiger). Though he has not yet had a supernatural experience, he is ready and willing. Fruit is his favorite food.