Simulcast, YouTube Live Streamed and on KGRA Radio Tuesday, July 2nd @ 6:00PM to 8:00PM ET (GMT-4)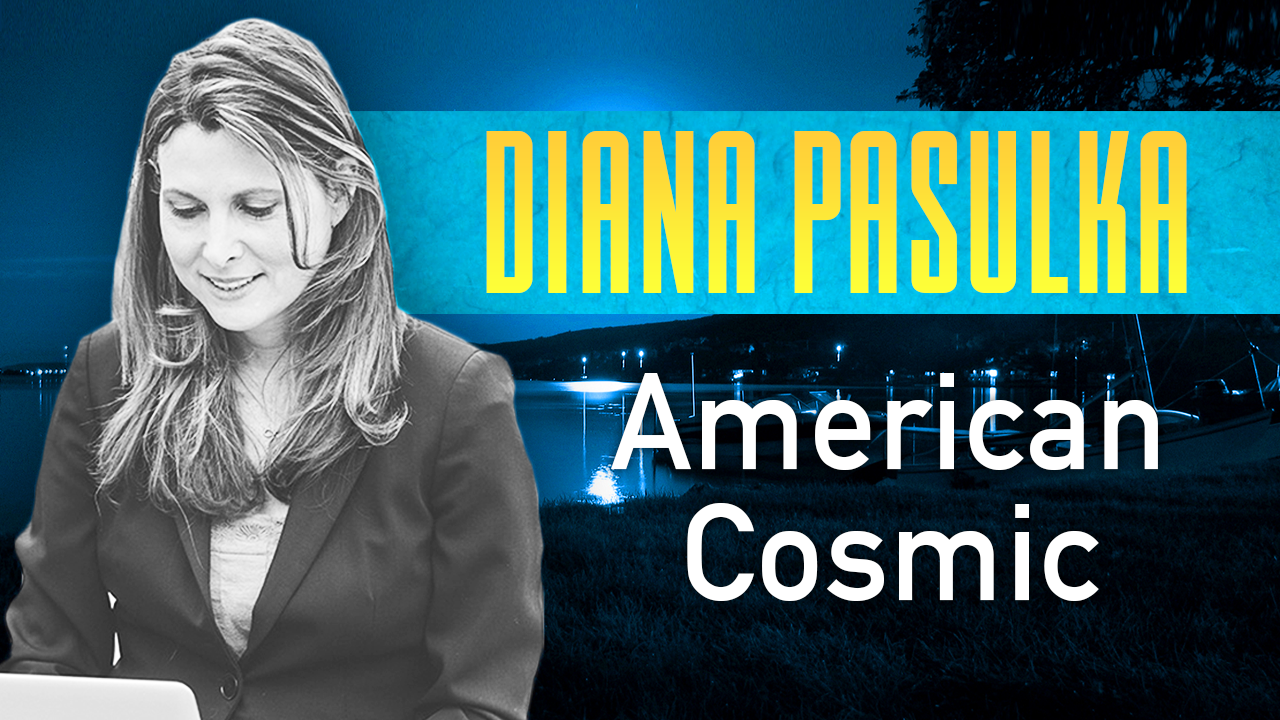 BIO: Diana Walsh Pasulka is a Professor of Religious Studies at the University of North Carolina, Wilmington and Chair of the Department of Philosophy and Religion. Her research focuses on religion and technology, including supernatural belief and its connections to digital technologies and environments.
She is author of American Cosmic: UFOs, Religion, Technology, forthcoming with Oxford University Press. Her current projects include two edited volumes, Believing in Bits: New Media and the Supernatural, co-edited with Simone Natalie and forthcoming with Oxford University Press, and Post Humanism: The Future of Homo Sapiens, co-edited with Michael Bess and forthcoming with Palgrave MacMillan Reference.
American Cosmic is available at these book sellers:  Barnes & Noble; Indie Bound; Amazon; Oxford University Press;