YouTube Live Stream Wednesday, March 15th at 8:00PM to 10:00PM EST
News with Alejandro Rojas, check out the stories at OpenMinds.tv
Note: All three guest will be on at varying times
Dr. Lynne Kitei is an internationally acclaimed physician and health educator who pushed aside her successful medical career to pursue The Phoenix Lights book and internationally award-winning Documentary project. She was leading the cutting edge era of early disease detection and prevention as Chief Clinical Consultant of the Imaging-Prevention-Wellness Center at the world renowned Arizona Heart Institute in Phoenix, Arizona until coming forward, after seven years of anonymity, as a key witness to the historic and still unexplained mass sighting throughout Arizona on March 13, 1997 Read More: http://www.thephoenixlights.net/Bio.htm
http://www.thephoenixlights.net
http://www.thephoenixlights.net/GAP.htm
https://www.facebook.com/pages/PHOENIX-LIGHTS-NETWORK-Lynne-D-Kitei-MD/135062979863076
Steve Lance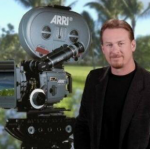 Steve's personal and professional experience in the arts covers a broad spectrum, including motion picture and video production, professional photography, architectural design, graphic design, website design and multitrack recording.
Steve completed two years of architectural design studies at Arizona State University and in 1982, moved to Santa Barbara, California to pursue an education in photography and motion picture production. Steve received his BA degree from Brooks Institute of Photography in 1985. His credits include numerous commercials, documentaries, short films, music videos, promotional films, product demos and training films. His diverse experience in multimedia spans over several decades.
In addition, Steve has been a licensed private pilot and a member of A.O.P.A. since 1986. Steve is very well educated in UFology, a topic he first became interested in at age 11. He has witnessed two independent sightings, including the mysterious orbs that randomly appear in the greater Phoenix area and across the state of Arizona (read about his 2005 sighting here). Steve re-created his sighting in this YouTube video; Flyover Versus Orbs.
Steve started his production company, Steve Lantz Productions, LLC, in 2004 prior to shooting The Phoenix Lights Documentary. Steve also handles all of the website and media needs for thephoenixlights.net.
 Frances Barwood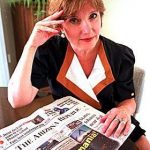 Francis Barwood was on the Phoenix city council when the famous mass UFO sighting on March 13, 1997 occurred. When the media asked her question about it, she asked the rest of the council, because she had not heard about it. They ignored her, and her request to look into the incident. So on her own she spoke with over 700 witnesses. Facing ridicule and stonewalling, she continued to champion the witnesses and their cause. Source: http://ufocongress.com/ufo-conference/2011-speakers/frances-barwood-phoenix/