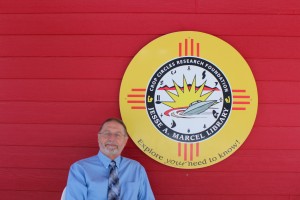 Heater Wade says hello, from Midnight in the Desert.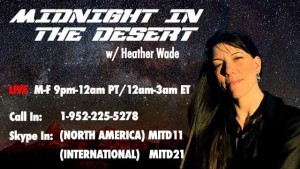 Info on guest below, check out the Jesse A. Marcel Library here: www.jaml.org
Dr. Richard O'Connor is an American physician who has practiced anesthesiology for 27 years at St. Peter's Hospital in Helena, Montana. Dr. O'Connor completed medical school at Baylor College of Medicine, graduating in 1980. It was there that he met and married his wife, Dr. Connie O'Connor, M.D. who currently works as a psychiatrist in Helena. Dr. O'Connor completed his residency training in anesthesiology at the University of Miami in 1987, followed by an advanced clinical fellowship year at the University of California, Davis Medical Center. After completing his fellowship year in 1988 he moved with Connie and their 2 sons, Elliott and Emory, to Helena, Montana, taking a job with Capital Medical Anesthesia at St.Peter's Hospital. With Capital Medical Anesthesia Dr. O'Connor provided anesthesia services to both adult and pediatric patients undergoing surgical procedures involving all surgical specialties excepting open heart and neurosurgery. Early on in his career at St. Peter's Dr. O'Connor became closely acquainted with Dr. Jesse A. Marcel, Jr. who was also on the St. Peter's Hospital medical staff and who worked for many years as an ENT surgeon at St. Peter's in Helena. It was primarily through his close association with Dr. Marcel that Dr. O'Connor first became interested in the UFO phenomenon in 1988. After learning of Dr. Marcel's involvement as a first hand witness to the event now known as The Roswell Incident, and after getting to know Dr. Marcel as not only a medical colleague but also as a friend, Dr. O'Connor became convinced that American citizens were not being told the truth about what actually transpired near Roswell in July of 1947. It has become his mission to do what he can to help set the record straight.