Recorded Live Here and PSN Radio Wednesday  January 4th at 8:00-10:00PM EST
EST (Eastern Standard Time) is the same time zone as New York City, GMT -5
News with Alejandro Rojas, check out the stories at OpenMinds.tv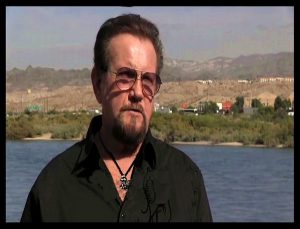 Harry Drew resides in Arizona and is highly regarded for his professional ethic, impeccable credentials and trusted results as an old fashioned Indiana Jones type of researcher who takes his fieldwork seriously, doesn't rely on assumptions and has an uncanny ability to ferret out the truth no matter how it's been distorted.  
Drew is a Cultural Resource Specialist in Ancient Civilizations, a former Director and Cator of Museums of Anthropology, Archeology and History, as well as being a newspaper columnist and author of history for the past 40 years. Drew is also an experienced documentarian with expertise in visual media, photography, television and film production, and in the field of fine arts.
Drew's current works on UFO history include his Terminal Approach™ DVD series: "Hidden in Plain Sight – The Kingman UFO Crashes"©; Bay Area UFO CON 2012 Presentation on "Hidden in Plain Sight – The Kingman UFO Crashes"© and Harry's forthcoming fully illustrated book "7 Days in May – The Kingman UFO Story"© that is filled with high resolution color photos taken over the course of doing research and field work. A softbound b/w U.S. Trade book will also be released through Barnes and Noble, Amazon, and other select book distributors. 
Keeping within the field of traditional history, Drew's latest history book revisits an earlier award winning biography about a pioneer woman photographer during the Victorian era in the pacific northwest and it will be followed by new editions of Drew's popular "Pages From the Past" series and a new book about the "Mother Road" (Route 66), as well as his own fact-based truly scary paranormal experience story, as a first-hand eye witness aptly named  "The So Hi Enigma."
Drew has been associated with the UFO community for many years and worked with Bob Brown as the official photographer for the International UFO Congress (IUFOC) and Film Festival at Laughlin, Nevada as well as with Cece Stevens 'World Mystery" Conference at Tempe, Arizona.
SYNOPSIS  
For over 60 years the Kingman UFO story has been widely discussed. As time passed the story became muddled and distorted by outlandish Exaggerator stories that lacked any semblance of scholarly research or fieldwork. Statements made by early first-hand eye witnesses were ignored, deliberately minimalized, and in some cases demonized.
The Kingman UFO story dates back to May 1953 and concerns the safe landing of a UFO with a four member crew that survived uninjured, and two UFO crashes that followed where half of the UFO crews survived and half perished. All the crews were believed to be extraterrestrials.
As an historian and professional investigative researcher, Harry Drew began active research on the Kingman UFO story in 2006 to determine if there had ever been a Kingman UFO, or if the entire story was a myth.
After six years research, Drew uncovered evidence the Kingman UFO story was the blending of two separate UFO events, one about a UFO landing and the other about a UFO crash that happened four days later, and then Drew discovered there had been a third UFO, which crashed and was an event missed altogether by 'outsiders', because word about all three UFOs and what happened during those "7 Days In May"™ 1953 was a closely guarded secret mutually agreed to by Kingman residents!
Harry Drew's unrelenting and tenacious work proves that "Finding small clues can add up to finding big answers."© The exploitation of facts from documents, reports, maps, early and contemporary interviews, plus grueling field-trips across snake infested rocky buttes and barren deserts led to finding UFO sites in pristine and unaltered condition that included physical evidence "in-situ" just as the military left it!
Harry Drew has discovered explosive new evidence that reveals why UFOs were flying near Kingman, along with what caused the UFOs to suddenly fall from the sky, and the reason why the witnesses stayed mum and kept the entire story a secret.  Drew's illustrated book "7 Days In May™ – The Kingman UFO Story"© clarifies one of the most extraordinary UFO stories in U. S. and world history about the landing of an undamaged UFO that became the basis for the entire Area 51 story.
"UFO CRASH IN KINGMAN, AZ CIRCA 1953 HARRY DREW (starts about 20 minutes in). Don't miss this one. Great information — may out-distance Roswell!"        https://www.youtube.com/watch?v=E4gYk6aa5vI 
The Navajo Times – New Mexico State Newspaper video & featured narrator
http://navajotimes.com/entertainment/2013/1013/102413ufos.php
List of Appearances, Interviews, Radio/TV Shows Available Upon Request
www.artistrising.com/galleries/HarryDrew 
http://www.amazon.com/Harry-J-Drew/e/B004OODE3S
http://www.amazon.com/s/ref=nb_sb_noss?url=search-alias%3Daps&field-keywords=harry%20drew%20ufo%20dvd