Simulcast, YouTube Live Streamed and on KGRA Radio Tuesday, March 26th @ 6:00PM to 8:00PM ET (GMT-4)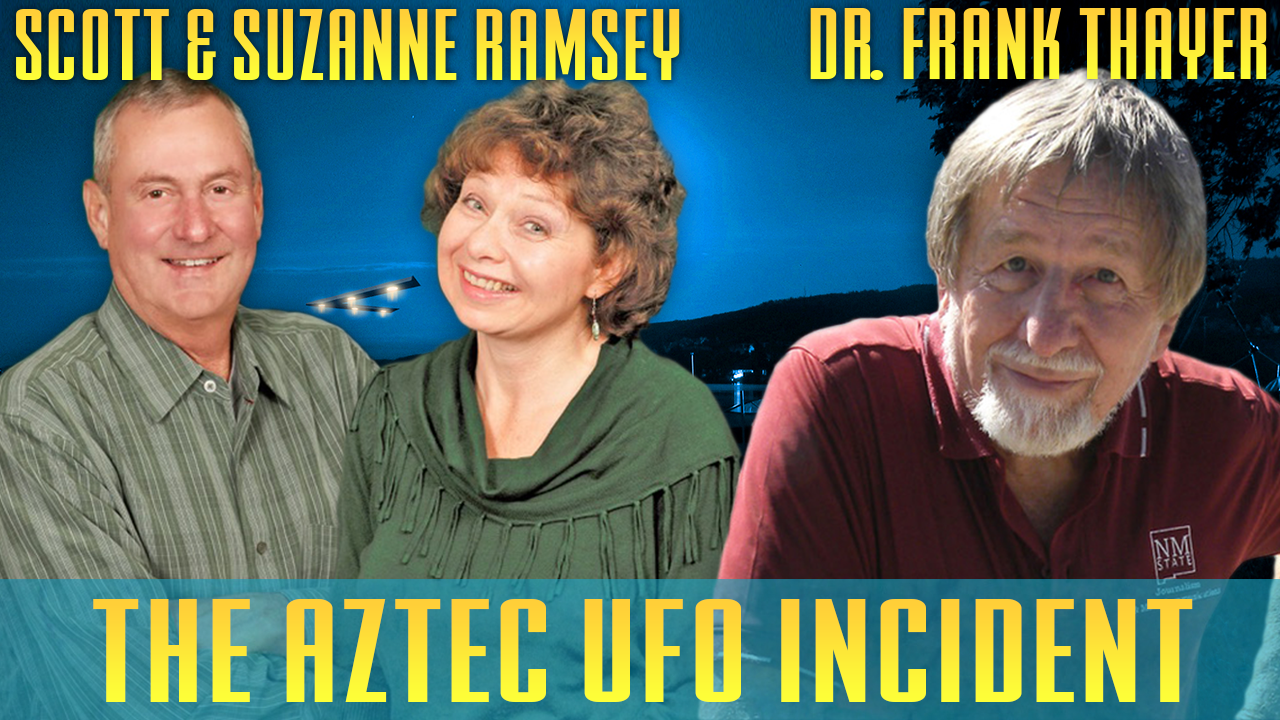 SUMMARY: The high desert of New Mexico, March 25, 1948 early morning a rancher leaves his house to let his goats out of the corral. There is a loud noise that draws his eyes to the sky where he sees a silver flying saucer wobbling as if in distress. The saucer scrapes along a rock cliff causing sparks. It then heads north and lands on a mesa. There a group of witnesses gather to examine the craft including ranchers, oil field workers, police, a county commissioner and preacher. They find that the craft is intact except for a hole the size of a quarter. They quickly grab a pole from one of their trucks and began poking in side of the craft. Suddenly the craft opens and reveals 2 slumped over dead beings. As if this isn't amazing enough, there is so much more to this comprehensive study and documentation of a historical event. Meet the witnesses and scientists that worked on the craft. Follow the individuals involved in the cover-up and the enduring impact that this incident had on their lives and all of ours. Now available through Career Press The Aztec UFO INCIDENT.
SCOTT RAMSEY is the foremost researcher into the Aztec Incident, having worked on the story since 1987, discovering archives and pursuing interviews throughout the U.S. His entire career has been in the electrical industry. Specializing in magnetic fields and electrical wire, he has worked for Fortune 500 companies, and currently is vice president of sales and marketing for Express Wire Services in Charlotte, NC. He is married to Suzanne Ramsey, whom he met in the Four Corners Area of New Mexico while doing research. The Ramseys reside on their North Carolina farm, practicing permaculture and sustainable farming. After the couple's successful 2012 Aztec book, their research continues.
SUZANNE (Ninos )RAMSEY discovered the Aztec Incident after her mother read Frank Scully's 1950 book Behind the Flying Saucers. Having grown up in the mid-west, the Ninos Family moved to live in the Four Corners area where Suzanne owned a small business and pursued media writing and hosting a radio show. She met and married Scott Ramsey after he appeared on her show to discuss his research. Suzanne has traveled extensively interviewing and pursing research at university and USAF archives. She is the CEO of Carolina Country Provisions, whose main product is Uncle Scott's All Natural Root Beer. The Ramseys live in Mooresville, NC where their Aztec research continues.
FRANK THAYER, Ph.D., came to the Aztec Incident project in 2009, when Scott Ramsey shared witness information of the recover at Hart Canyon. Thayer is a New Mexico native with extensive journalistic and journalism education experience. Now a professor emeritus at New Mexico State University in Las Crusces, he has professional experience as a writer, editor, photographer and educator both in New Mexico and Canada where he also lived and taught for 11 years. He is a published book author and is co-author of the Ramseys' successful 2012 The Aztec Incident: Recovery at Hart Canyon.