YouTube Live Streamed Wednesday November 15th at 8:00PM to 10:00PM EST
Lee Speigel is currently co-producer and writing the script and for an upcoming thought-provoking documentary about UFOs, the third installment in filmmaker James Fox's acclaimed UFO films.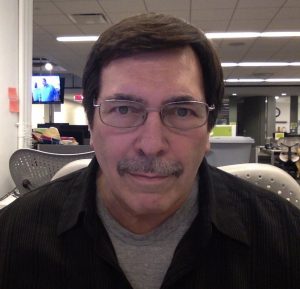 Prior to joining Fox's team, Speigel spent the previous seven years at The Huffington Post in New York, where he was chief writer of hundreds of stories that crossed the fields of the paranormal, UFOs and science.
LEE SPEIGEL Writer/Producer
Lee Speigel's journey into the world of UFOs and the paranormal began in 1975 when he wrote and produced a compelling documentary record album, "UFOs: The Credibility Factor," for CBS Inc. This was the first time that a major recording company sold a UFO-related product via a TV infomercial.
During production of his UFO album, Speigel and numerous law enforcement officers were involved in a historic UFO close encounter in No. Carolina, which became the first well documented, multiple witness, triangular shaped UFO incident in America.
With a strong intent to bring the UFO subject to a global audience, in 1978, Speigel became the only person in history to produce a milestone UFO presentation at the United Nations.
He went on to write, produce and host nearly 1,500 programs on UFOs and unexplained phenomena between 1978-1986 on NBC Radio. In 1993, Speigel wrote and co-produced "The Classics In Space," a national award-winning classical music special, broadcast over the Concert Music Radio Network. This program, co-hosted by SETI founder, astronomer Frank Drake, focused on the search for extraterrestrial intelligence.
In 2012, Speigel was honored with the International UFO Congress Researcher of the Year award. Source:Â http://www.leespeigel.com/index.php?ptp=bio