Google Hangouts On Air Live Wednesday October 18th at 8:00PM to 10:00PM EST (GMT-4)
Alejandro Rojas with UFO Updates, n studio guest, Alan discussing his sighting, and guests, Salma Seddick (Ariel School Incident Witness) and filmmaker,  Randall Nickerson join us to talk about the incident, and the film, Ariel Phenomenon.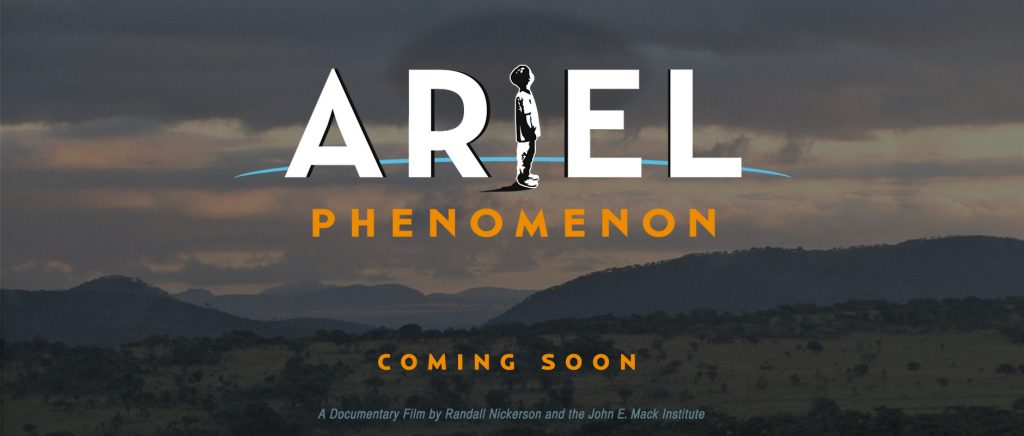 What happens when you see something so extraordinary that no one believes you? Filmmaker Randall Nickerson is exploring this question through his upcoming feature-length documentary, Ariel Phenomenon. The film explores an event in 1994 when sixty school children claim to have seen an unusual space craft land near their primary school in Ruwa, Zimbabwe and witnessed an incredible event that, to this day, they can hardly comprehend themselves.
HELP FUND THE COMPLETION OF THIS IMPORTANT DOCUMENTARY
Nickerson has become the foremost investigator into this unusual event. After eight years of investigative journalism, filming, and editing, the project has momentum to reach completion by the spring of 2018. The film seeks to change the conversation about a topic that is often taboo by highlighting the struggle with the stigma that the witnesses still struggle with from this event.
This much-anticipated documentary explores the sighting – of whatever it was – and its aftermath in the lives of those who witnessed it. After hundreds of hours spent recovering archival news footage from news crews who were first on the scene after the event to researching other sightings in the region and reaching out to former Ariel students across the globe to re-tell their story, the film is in its final fundraising stages and nearing a final edit.
A new trailer that showcases footage from the most recent production trip to Zimbabwe, and features Dan Aykroyd's supportive comments about the film and event in an exclusive interview, has just been released and is being used as part of our current Indiegogo campaign which runs through November 3.
Randall has recently been on Coast to Coast AM with investigative reporter George Knapp, and He will also appear on The Unexplained with Howard Hughes, to be released Oct. 19, as well as a Reddit AMA coming up on Oct. 20.
Whether or not you believe that there is life beyond our planet, this is an intriguing story with a cast of characters whose lives were forever touched by this event: the schoolchildren and their parents, a BBC war reporter, and a Pulitzer prize-winning Harvard psychiatrist John Mack whose involvement led to a subsequent near career-ending shift toward the academic study of this phenomena. This is the definitive documentary on this event.
Synopsis:
On September 16, 1994 at the Ariel primary school in Harare, Ruwa, Zimbabwe, sixty-four school children claimed to have seen a disc-shaped craft land behind the school during morning break time. Two strange beings were reported, one of which approached the group of children. For the feature-length documentary Ariel Phenomenon, filmmaker Randall Nickerson traveled to Africa twice, and the U.K., to locate and interview the now-adult children who were initially interviewed by Pulitzer Prize winning Harvard psychiatrist Dr. John. What Nickerson encountered during his time in Africa and as he spoke with the witnesses was life-changing, fascinating and highly controversial.
Background: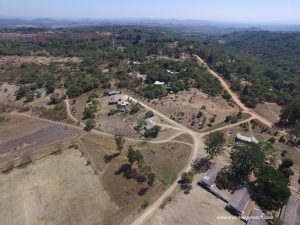 On September 16th, 1994 at the Ariel primary school in rural Zimbabwe, 64 school children claimed to have seen a disc shaped craft land behind the school during the morning break time. Two strange beings were reported, one of which approached the group of children. There were multiple sightings of unusual aerial phenomenon by thousands of Zimbabweans during this same time period.
The children were interviewed immediately thereafter by the BBC Bureau Chief for Zimbabwe, then by several other news agencies. Noted Harvard Psychiatrist Dr. John Mack traveled to Zimbabwe to interview the children in depth due to the unusual nature and validity of this event.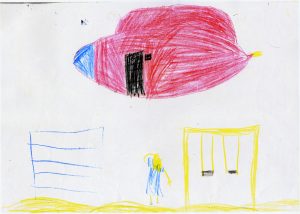 Though this story was initially publicized worldwide, it quickly disappeared from the public eye but not from the hearts and minds of those who witnessed it. For twenty years many of these witnesses have felt that their voices have not been heard. Until now.
Randall Nickerson was originally contacted by Dominique Callimonopulos from the John Mack Institute and asked if he would be interested in making a film about the Ariel School event. What struck him about the original interviews was the sincerity and sense of truth about what they said they had witnessed including the emotional effect. They had seen something that affected them profoundly; what it was can be debated. Nickerson traveled to the school and began to locate the now adult children, teachers and other previously unknown witnesses.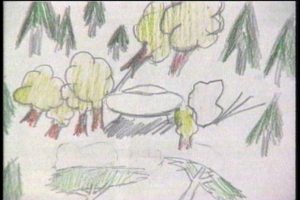 As he began to locate and interview the children, now in their late 20s and early 30s many with families of their own, it became clear that this story was not over for them. The event continues to have a deep impact on many of their lives. Their courage, conviction and consistency, both then and now, makes it difficult to dismiss this account as child's imagination.
Biography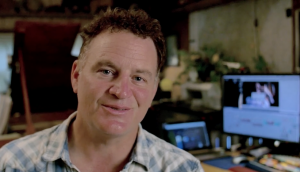 Randall Nickerson has been working in the film industry since 1987, first as a stage and film actor and then transitioning into cinematography and ultimately into directing. Nickerson has shot for many news agencies and for several documentary films. "Ariel Phenomenon" is his first feature length documentary after much practice in short form documentaries. Nickerson is also a professional photographer who has photographed for several news agencies including the Springfield Republican in Springfield, MA, the Northampton Gazette in Northampton, MA, Cape Times online in South Africa, WBZChannel 4 in Boston and ABCRhode Island. He has also had highly reviewed galleries in Manhattan, Amherst, MA and Northampton, MA. His photos have appeared in several books including NY Times Best Seller "UFOs: Generals, Pilots and Government Officials Go on the Record".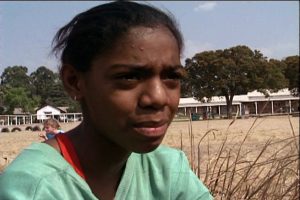 Guest, Salma Siddick was in grade seven attending Ariel School in 1994 and was a witness to the event. 
Arielphenomenon.com
https://www.indiegogo.com/projects/ariel-phenomenon-post-production-campaign#/
StringTheoryFilmsLLC.com
Facebook.com/arielschooldocumentary
Randallnickersonphotography.com
To watch the interview: https://www.youtube.com/watch?v=1rtJpw_WWDg