Show Notes, 123. Travis Walton & Art Campbell, November 5th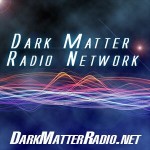 Shows are recorded live on the Dark Matter Radio Network every Wednesday at 8:00 PM to 10:00 PM Eastern Standard Time, GMT/01:00-03:00 UTC and podcasts of the live show's first hour posted for free the following day, Thursday. You can join the Chat Room on right sidebar of our home page and interact live each week.
Travis Walton
A
Alejandro Rojas helps us out on site, wandering through the woods!
On November 5, 1975 everything changed for seven men working in Apache-Sitgreaves National Forest. Tonight, 39 years later we expect to be hearing from Travis Walton, who we speak to live from directly at the abduction site!
Travis hosted the SkyFire Summit, with a pre-conference event at the site in Heber, AZ.
Art Campbell
Our show guest is Art Campbell, who has been researching UFOs since the 1950s, claims to have UFO crash evidence. Check out his book and website at: ufocrashbook.com