June 17th, Show 155
Podcasts are recorded live on the Darkmatterradio.net as every Wednesday at 8:00PM to 10:00PM Eastern Standard Time, 1:00 – 3:00AM GMT/UTC. Listen live (live chat room available), or as a  ONE HOUR FREE PODCAST which will be posted every Thursday. Support us and listen to the ENTIRE show for as little as $2 per month!
UFO photo captured over Loch Ness
That's right, UFOs have been photographed over the home of the Loch Ness Monster, who is more affectionately known as Nessie. A pair of strange objects appeared in a picture taken by vacationers in Loch Ness. Although the couple who took the picture are not UFO believers, they say they cannot explain what showed up in their picture. Click link to read more>
http://www.openminds.tv/ufo-photo-captured-over-loch-ness/33985
UFOs spotted again over Mexican castle ruins (Video)
Locals to the castle ruins in Tulum, Mexico, might be wondering if their area is a UFO hotspot after a tourist videotaped an unknown object crossing the sky in May – 22 months after a Google street view camera caught a cigar-shaped UFO moving in the same area. Click link to read more>
http://www.openminds.tv/ufos-spotted-again-over-mexican-castle-ruins-video/33956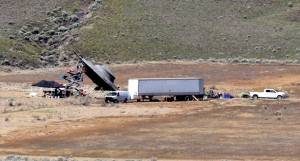 Downed UFO spotted on 'X-Files' set
Chris Carter is back with his "X-Files" network television show as executive producer and writer along with stars David Duchovny and Gillian Anderson. And a sneak peak at filming underway now in British Columbia reveals a downed UFO.
Photos of the crashed saucer appeared June 10 on Gareth M. Smart's Facebook page, shot in Ashcroft, British Columbia. Click link to read more>
http://www.openminds.tv/downed-ufo-spotted-on-x-files-set/33978
Guest, Ben Hansen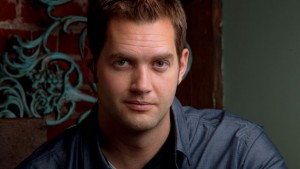 Ben is most well-known as a television host and the lead investigator of SyFy channel's Fact or Faked: Paranormal Files.  Ben lectures and appears at conferences across the country. This official website provides the latest info on where Ben will be appearing and how to hire him for an event, lecture, firearms training, aerial RC filming, or TV hosting project. Read more>