Show Notes, March 25th, Show 143.
Podcasts are recorded live on the Darkmatterradio.net as every Wednesday at 8:00PM to 10:00PM Eastern Standard Time, 1:00 – 3:00AM GMT/UTC. Listen live (live chat room available), or as a  ONE HOUR FREE PODCAST which will be posted every Thursday. Support us and listen to the ENTIRE show for as little as $2 per month!
Alejandro Rojas on Vacation, Martin plugs along with the news!
Pennsylvania UFO described as 'Star Trek shimmery'
A Pennsylvania witness at Palmyra reported watching a large, black, V-shaped UFO that appeared "shimmery" in the night sky, according to testimony in Case 64079 from the Mutual UFO Network (MUFON) witness reporting database.
The witness was outside walking a dog and searching the sky for satellites using a phone app when the object was first seen beginning at 8:22 p.m. on March 18, 2015.
"After finding and watching three satellites and not finding the fourth, I heard and saw one of our UH-60s flying past Hershey Park on their way back to Fort Indiantown Gap. While watching the helicopter and noticing that several other airplanes and commuter jets were in the air on such a clear chilly night, I detected movement out of the corner of my eye." Click Link to read more.
http://www.openminds.tv/pennsylvania-ufo-described-as-star-trek-shimmery/32725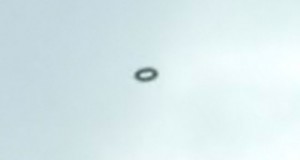 MOD helicopter chases 4 UFOs in England
A family was outdoors enjoying a barbecue when they noticed a Ministry of Defence helicopter chasing four UFOs through the skies above the English town of Bolton.
Andrea Finney, her husband Nigel, and their son were eating outdoors when Andrea reportedly noticed the UFOs in the sky. She pointed out the strange objects, and instructed Nigel to grab a camera. After retrieving the camera, he was able to snap a few photos of the unidentified aerial objects. He explains to UK media outlet Mirror, "Our camera does not have a good zoom on it or anything – it is just a normal camera, so we took what we could but afterwards we just could not explain it." Click Link to read more.
http://www.openminds.tv/mod-helicopter-chases-4-ufos-in-england/32718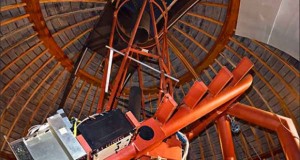 The search for alien communication just got an upgrade
A new instrument recently went on-line that will help astronomers in the search for intelligent extraterrestrials.
SETI (Search for Extraterrestrial Intelligence) astronomers have scanned the skies with radio telescopes for more than fifty years searching for potential alien communication. Opponents of this method think searching for radio signals is a waste of time and money because extraterrestrial civilizations obviously use something more advanced than radio waves to communicate. This view, of course, is purely speculation. But scientists have been working on new technology for years to expand the search. Now, a new instrument called NIROSETI has been installed at the University of California's Lick Observatory on Mt. Hamilton near San Jose that allows for near-infrared optical SETI. Click Link to read more.
http://www.openminds.tv/the-search-for-alien-communication-just-got-an-upgrade/32692
Hour One Guest, Chip Reichental
Chip will be helping with the news, telling us about his sighting, hypnosis of abductees and which will be solved first? UFOs or Ghosts? A Book by Chip here.
Hour Two, Rob Mercer, (subscription) Found Project Blue Book Files on Craiglist, (First time on air)
Check out files here:Â http://www.miamivalleyufosociety.com/inside-project-blue-book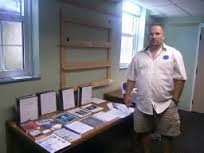 I was born and raised in Springfield, Ohio. My interest in UFO's and Astronomy began when I was about 7. One night my uncle came to came to our house telling us about strange lights he saw in the sky on his way home from work. He asked my mom if I could come with him, and we went back out looking for them. We were unable to find anything, but from that point on I was hooked on the subject and I always had an eye to the sky. I read and watched everything I could find, and learned the night sky. I have seen and followed objects that I thought were not of this earth, and would usually figure out what they were. I continued to stargaze with my daughter. Several years ago I set a goal to take my daughter to every state before she graduates high school, this involves long road trips, which allows us to visit UFO sighting locations and hot spots around the country. As my daughter got older, she started to get busy doing her own things, so I started researching the subject even more. While listening to Coast to Coast AM one night there was a guest on there from MUFON who said that they were always looking for field investigators. I thought since I have an open mind, and a little bit of experience with the subject, I might try it out. I purchased the manual, studied it , took the test, and I have been busy ever since. I am currently a State Section Director in Ohio for MUFON. I handle about 15 counties in the southwestern part of the state.
         In late 2013, because of my close proximity to Wright Patterson AFB and the important role Ohio plays in the subject of UFO's, I started the MIAMIVALLEYUFOSOCIETY.COM. It is a website that links to UFO and related news, and information. The goal is to persuade area people to open up and talk about the subject, share stories and report sightings to an organization that investigates.
         To this day I've never seen a UFO that I could confirm, everything is usually celestial or aircraft. But that doesn't discourage me from the subject, I have talked to, seen, and read about credible people with sightings my whole life, most who seem sincere and would have no reason to lie, that's why I continue believe and search for answers. There is no doubt that extraterrestrial life exists, because as they say, the universe is big, and we shouldn't be so arrogant as to think we are the only intelligent life in it.