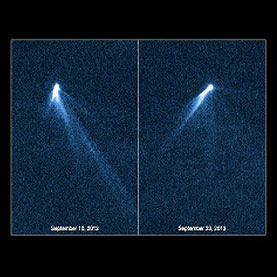 An article due to be published in the Astrophysical Journal Letters highlights an object spotted by Hubble named P/2013 P5, with an orbit like an asteroid but multiple tails like a comet. One explanation for the strange object suggested by Johns Hopkins Applied Physics Laboratory scientist Harold Weaver is that it is indeed an asteroid but the six tails are being created as it breaks apart. This explanation, according to Southwest Research Institute planetary scientist William Bottke is "cool" but "far from proven."
http://www.scientificamerican.com/article.cfm?id=space-telescope-spots-unprecedented-asteroid-with-six-tails
Lee Spiegel Claims Spike in UFO Sightings Linked To Drones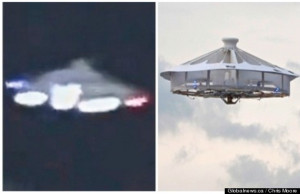 In a recent Huffington Post article Lee Spiegel opined that the worldwide spike in UFO sightings is linked to the rise in unmanned aerial vehicles, or drones. He points specifically to the recent Canadian baseball game hoax and the Russian news agency aerial camera platform as specific examples.
http://www.huffingtonpost.com/2013/11/01/unmanned-drones-mistaken-for-ufos_n_4195736.html
http://www.dailymail.co.uk/sciencetech/article-2506021/Flying-saucer-military-drone-Massive-rise-UFO-sightings-directly-linked-emergence-unmanned-aircraft.html?ITO=1490&ns_mchannel=rss&ns_campaign=1490
Erich von Däniken Releases New Book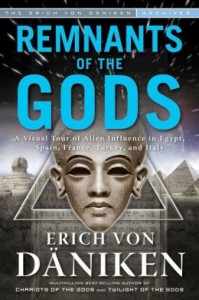 Remnants of the Gods, the newest book by Erich von Däniken, will be released November 25 according to Amazon.com, although Kindle editions are currently available. In this update to his famous ancient aliens theory, von Däniken moves through examples he maintains show alien influence in France, Turkey, Italy and, of course, Egypt.
http://www.amazon.com/Remnants-Gods-Virtual-Influence-France/dp/1601632835/ref=sr_1_20?s=books&ie=UTF8&qid=1384351991&sr=1-20&keywords=UFO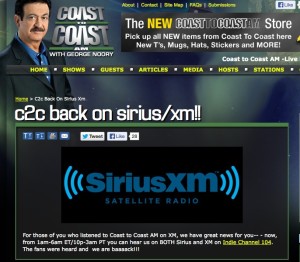 Now that Art Bell is off air, SiriusXM Signs on with Coast 2 Coast
With a non-compete clause in his contract, Art Bell will have a hard time coming back again.
http://www.coasttocoastam.com/pages/c2c-back-on-sirius-xm
Music by Yume ~ "Admire"
Intro & Outro Kerry Lloyd Whitehouse
Featured Guest Dr. Don Lincoln explains the Higgs Boson

[embedplusvideo height="300″ width="450″ editlink="http://bit.ly/19os7dt" standard="http://www.youtube.com/v/joTKd5j3mzk?fs=1″ vars="ytid=joTKd5j3mzk&width=450&height=300&start=&stop=&rs=w&hd=0&autoplay=0&react=1&chapters=&notes=" id="ep1048″ /]