Show 132. Notes, January 7th
Podcasts are recorded live on the Darkmatterradio.net as every Wednesday at 8:00PM to 10:00PM Eastern Standard Time, 1:00 – 3:00AM GMT/UTC. Listen live (live chat room available), or as a ONE HOUR FREE PODCAST which will be posted every Thursday. Support us and listen to the ENTIRE show for as little as $2 per month!
Alejandro Rojas with the UFO News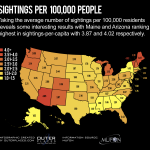 The top UFO hot spots for 2014
Taking a look back at UFOs reported in 2014, there are some big surprises as to which states rise to the top of the list.
The data I am using for this report comes from the Mutual UFO Network (MUFON). It is the largest civilian UFO investigation organization in the country. They even received recognition from the Guinness Book of Worlds Records for it this year. They have members and/or certified field investigators in every state in the country, and even a few in other countries as well. Follow the link below for more info.
http://www.openminds.tv/top-ufo-hot-spots-2014/31573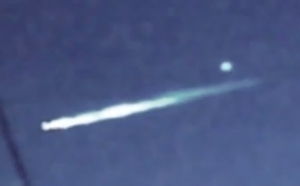 Crashing UFO allegedly releases orb over California
A man recently observed a UFO streaking through the sky over southern California.
The witness, Ken Roberts, noticed the unusual object while driving, and stopped to record the incident on video. This video shows the bright object streaking through the sky, leaving a long tail in its path. While this UFO is burning across the sky, a strange bright object is seemingly ejected from the UFO. This second object shoots off in what appears to be the opposite direction of the larger UFO. Follow the link below for more info.
http://www.openminds.tv/crashing-ufo-allegedly-releases-orb-california/31545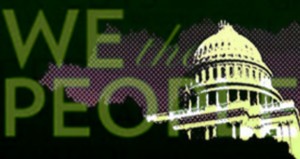 Petition seeks presidential support for congressional hearings on alien life
A new petition is asking the Obama administration to "support congressional hearings for government/agency/political witnesses to extraterrestrial related events and evidence."
This petition was added to the White House's We the People website on Wednesday, January 7. This is the latest effort by UFO advocacy organization Paradigm Research Group (PRG) to bring about official government disclosure regarding UFOs and extraterrestrials. Follow the link below for more info.
http://www.openminds.tv/petition-seeks-presidential-support-congressional-hearings-alien-life/31599
Our Guest, Dr. Ardy Sixkiller Clarke
Dr. Ardy Sixkiller Clarke, a Professor Emeritus at Montana State University, has dedicated her life and career to working with indigenous populations. She has been adopted by enrolled tribal members and given traditional names by three Northern Plains spiritual leaders  including the Blackfeet (Woman with Great Knowledge), the Northern Cheyenne (Walks all Woman) and the Lakota Sioux  (Woman who Helps People).  She holds degrees in English, History, Psychology and Educational Leadership.  She is also a licensed therapist and has been a high school English teacher, a counselor, a school administrator, a university professor and administrator. Read more: www.sixkiller.com