Show Notes, 117. Dr. Bruce Maccabee, September 24th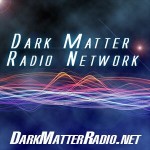 Shows are recorded live on the Dark Matter Radio Network every Wednesday at 9:00 PM Eastern Standard Time, GMT/01:00 UTC and podcasts of the live shows posted the following day, Thursday. You can join the Chat Room on right sidebar of our home page and interact live each week.
News with Alejandro Rojas
NSA Looses UFO Documents?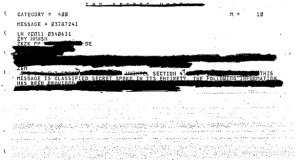 UFO and government secrecy researcher John Greenewald has been petitioning to get the National Security Agency (NSA) UFO files that were released in the 90s further declassified. When they were released, after a legal battle, much of the information was redacted. There are large swaths of information that have been blacked out or covered with white out. However, the NSA recently told Greenewald they could not find even one original of the hundreds of pages UFO files. Continue reading below….
http://www.openminds.tv/nsa-says-lost-non-redacted-ufo-files/29986
 Movie To Be Filmed on Abductions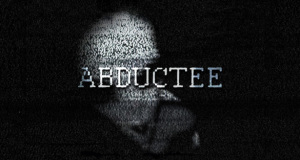 Filming for Abductee , a found-footage thriller about alien abduction, will soon be underway, but the movie's producer says it "is more than just a film; it is a social movement."
In their press release, the movie's production company, Collective Minds Media, writes that they are not only beginning production on an alien abduction movie, but also developing an abductee support community. Continue reading below….
http://www.openminds.tv/alien-abduction-thriller-seeks-bring-topic-forefront/30021
Multiple witnesses allegedly observed a UFO over the Hampshire city of Portsmouth in England.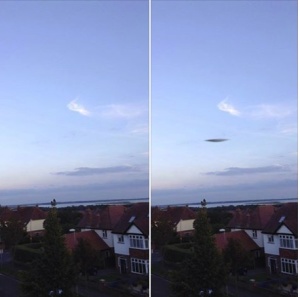 Several people began posting sighting claims on Twitter beginning on Tuesday, September 16. Witnesses described seeing a fast moving, grey, disc-like object. One witness, Lewis Rogers, claimed he saw the strange object on Wednesday, September 17, and he posted a photo of the UFO to Twitter. Continue reading below….
http://www.openminds.tv/questionable-portsmouth-ufo-ignites-media-frenzy/30085
Guest Dr Bruce Maccabee
We discuss his recent book release.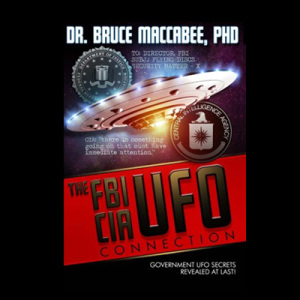 Bruce S. Maccabee, Ph,D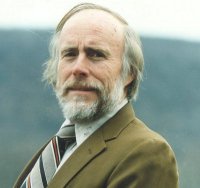 Bruce spent his early year in Rutland, Vt. After high school he studied physics at Worcester Polytechnic Institute in Worcester, Mass (B.S. in physics) and then at The American University, Washington, DC (M.S. and Ph. D. in physics). In 1972 commenced his long career at the Naval Surface Warfare Center, presently headquartered at Dahlgren, Virginia. He has worked on optical data processing, generation of underwater sound with lasers and various aspects of the Strategic Defense Initiative (SDI) and Ballistic Missile Defense (BMD) using high power lasers. Bruce Maccabee has been active in UFO research since late 1960s when he joined the National Investigations Committee on Aerial Phenomena (NICAP) and was active in research and investigation for NICAP until its demise in 1980. He became a member of MUFON in 1975 and was subequently appointed to the position of state Director for Maryland, a position he still holds. In 1979 he was instrumental in establishing the Fund for UFO Research and was the chairman for the about 13 years. He presently serves on the National Board of the Fund. Read more.