Show 130. Notes, Christmas Eve December 24th
Podcasts are recorded live on the Darkmatterradio.net as every Wednesday at 8:00PM to 10:00PM Eastern Standard Time, 1:00 – 3:00AM GMT/UTC. Listen live (live chat room available), or as a ONE HOUR FREE PODCAST which will be posted every Thursday. Support the show and listen to hour Two for as little as $2 per month!
Enter An Exclusive Podcast UFO Contest!
No Purchase Necessary
We have a contest going on that will end Live on the New Year's Eve show. You can win a brand new iPad mini or a Fun Swag Bag.
For your chance to win, please follow these three easy steps. You can use the iPhone app, or the website.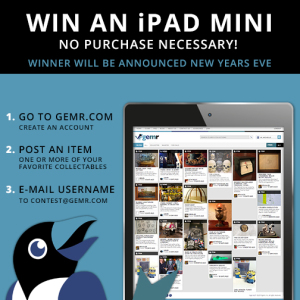 1) Go to gemr.com, create an account and log in
2) Post an item (one or more of your favorite collectibles)
3) E-mail your username to: contest@gemr.com with only your Username in the subject line.
The only way you can win is if you complete ALL 3 STEPS. We will draw 6 names out of a basket on New Years Eve and announce the winners of a new iPad Mini and 5 swag bags! Thank you for participating and good luck! Martin & the folks at Gemr.
ALEJANDRO ROJAS WITH THE UFO NEWS
Wishing you all a Merry Christmas!
The stories: Ohio witnesses saw 'alien' run across the road
A husband and wife in Highland County, Ohio claim they saw an alien run across the road.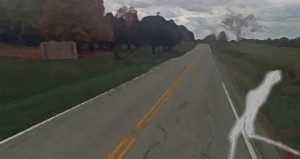 The incident occurred on the night of Friday, December 12 near Carmel, OH. According to her testimony provided in a report filed with the Mutual UFO Network (MUFON), the wife describes, "On Friday night (the 12th), we were driving home. After turning on Carmel Road, which leads to our road, we went around the curve by the Carmel church and then up a small incline and approximately 10 feet over the incline and in front of our truck, the 'alien' ran across the road and into the woods." Follow the link below to read the whole story >
http://www.openminds.tv/ohio-witnesses-saw-alien-run-across-road/31424
"UFO Alert" sky watch planned for the Yucatán
According to The Yucatan Times, a UFO sky watch is being planned for later this year that may draw thousands of UFO hunters.
The Yucatan Times says that UFO nighttime sky watches, often called "Alertas," are popular in Spain and other countries around the world. They can draw thousands of UFO hunters who watch the skies all night long looking for UFOs. Follow the link below to read the whole story >
http://www.openminds.tv/ufo-alert-sky-watch-planned-yucatan/31434
Horseshoe-shaped UFO photographed hovering over Pikes Peak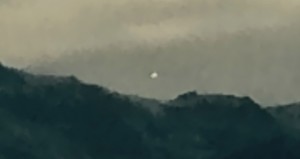 Colorado witnesses at Colorado Springs reported watching a "lighted object" hovering over nearby mountains in the shape of a horseshoe that quickly disappeared, according to testimony in Case 62085 from the Mutual UFO Network (MUFON) witness reporting database.
The reporting witness and his wife were driving on December 16, 2014, when the object was noticed above the north ridge of Pikes Peak. Follow the link below to read the whole story >
http://www.openminds.tv/horseshoe-shaped-ufo-photographed-hovering-pikes-peak/31445
Guest Frank Feschino, Jr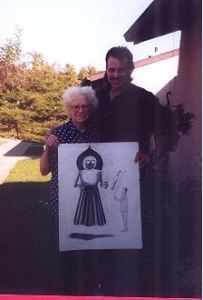 Frank C. Feschino, Jr. grew up in Connecticut. He is a graduate of the
prestigious Paier College of Art in Hamden, Connecticut where he studied
illustration, commercial art and photography. For four-years, Frank was
trained by several world-famous artists including Kenneth Davies,
Rudolph Zallnger and John Massimino.
He became an exceptional painter, illustrator and photographer and earned his Fine Arts diploma in 1981.
Feschino moved to Florida and studied film and video production at Phillips Jr. College in Daytona Beach, Florida. He was trained by Hollywood camera operator Rich Davis and graduated with an Associates Degree in 1994.
As a result, Feschino honed additional communication abilities enhancing his stunning literary and interviewing skills.
In the early 1990s, he became interested in UFOs when he visited a relative's farm in Braxton County, West Virginia. Crop circles appeared there overnight and UFOs were frequently sighted over the area. Feschino documented these anomalies and then shared his research and data with crop circle expert, Colin Andrews. Read more here.