July 29th, Show 161
Podcasts are recorded live on the Darkmatterdigitalnetwork.com as every Wednesday at 8:00PM to 10:00PM Eastern Standard Time, 1:00 – 3:00AM GMT/UTC. Listen live (live chat room available), or as a  ONE HOUR FREE PODCAST which will be posted every Thursday. Support us and listen to the ENTIRE show for as little as $2 per month! Easy one time sign-up, your personal link embeds to almost any media player, easy iPhone setup.
For Hour 2 tonight, Live Show Call in 603-967-4030 0r Skype: martywillis 
Hour-plus long UFO News with Alejandro Rojas & Martin Willis click player below

Show Guests Gerard Aartsen & Grant Cameron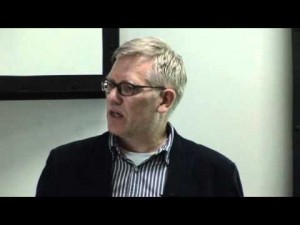 The first 50 minutes of the show is pre-recorded with Gerard Aartsen from Amsterdam, he is speaking about his book; Here to Help: UFOs and Space Brothers. He discusses the Contactees, his thoughts about them, and more.
Gerard Aartsen is an author, speaker and researcher who writes about the extraterrestrial presence from his background as a student of the Ageless Wisdom teaching. His books about the ET presence have been published in various languages and his articles appear in magazines around the world. He is a longstanding co-worker of Share International, a worldwide network of groups affiliated with British esotericist Benjamin Creme, who is the main source of information about the return of the World Teacher and the Masters of Wisdom now, at the dawn of a new cosmic cycle. He has lectured on the significance of the ET presence and its connection with the Ageless Wisdom teaching in America, Europe and Asia.
Gerard Aartsen (1957) has a Master of Education degree from the Amsterdam University of Applied Sciences, the Netherlands, where he has held a teaching position in the department of secondary education since 2001.
– See more at: http://starworksusa.com/presenters/gerard-aartsen#sthash.9DvQWS0n.dpuf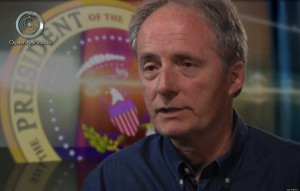 The last hour and ten minutes are with Grant Cameron known for his books and website The Presidents and UFOs,
Grant Cameron became involved in Ufology as the Vietnam War endedÂÂ in May 1975 with personal sightings of an object which locally became known as Charlie Red Star.ÂÂÂ  The sightings occurred in Carman, Manitoba about 25 miles north of the Canada-US border. Hundreds of other people sighted objects at the same time during a prolonged flap of sightings.
Over the next 18 months he had many sightings of large objects and small (monitor) objects in the area. He spent countless days in the area photographing a series of strange objects and interviewing hundreds of witnesses who were involved.
These interviews became part of a manuscript called "Tales of Charlie Red Star," which is in the process of being published. Stories from the book will also be part of a movie that is being planned out of Toronto Canada on the contactee group RAMA.
After composing a manuscript about the flap, he moved on to research the work of the late Wilbert B. Smith. Smith headed up the Canadian government flying saucer investigation known as Project Magnet which ran from 1950 to 1954. During two decades of work on Smith, Cameron was able to collect most of Smith's files and material written. He interviewed most of the associates around Smith who worked on the flying saucer investigation. He has produced a CD-Rom data disk that hold most of the documents from the Smith files, along with 12 hours of audio related to Smith's work. Read more here.