This week we have a few UFO sightings and some science news.
Florida Security Camera Catches Mystery Lights Over Pool
A Florida condo security guard saw something off, and so far unexplained, in one a swimming pool security camera feed Monday night. The view is partially obscured by condensation, making identification even more difficult, but some strange light does appear to hover over, and perhaps even enter, the water. Visit our shownotes for a link to local NBC news coverage and about one minute of the security footage.
http://www.nbc-2.com/story/23074019/ufo-caught-on-surveillance-in-naples#.UgLjVRZpEy4
New Zealand Man Encounters UFO
Tuesday night a man from Rutherglen, New Zealand claims to have seen a "car shaped" UFO. After the encounter he had no cell phone reception, blurred vision and watery eyes. He was described as "bug eyed" and "visibly shaken" by the event. There are no pictures or video from the man, but he is hoping that someone else can confirm his sighting.
http://www.nzherald.co.nz/nz/news/article.cfm?c_id=1&objectid=10909515
Multiple UFOs Over California
The OC Weekly has a short, somewhat snarky, article on an increase in unexplained aerial objects spotted in the area. The article does, though, include two videos of area sightings and a still shot of one. The object shown appears to be round or ovular and moving but, in all fairness, could simply be a tossed ball.
http://blogs.ocweekly.com/navelgazing/2013/08/ufo_huntington_beach_73113.php
Dorset Man Photographs Strange Light
The International Business Times is reporting on a strange series of photographs taken by a man in Dorset in southwest England. The article reports that some readers have theorized the strange lights are merely the sun reflecting off paragliders even though the photographs appear to have been taken after dark.
http://www.ibtimes.co.uk/articles/497205/20130806/ufo-sighting-lights-dorset-alien-photo-disc.htm
Finally, A Couple Space.com Stories
First, Space.com is reporting that NASA scientists believe that the Sun's magnetic field is preparing to "flip,: with the magnetic north and south poles changing places. This occurs approximately every eleven years, so it is not a terrible shock or surprise but elevating solar activity is usually seen in conjunction with the pole flip.
Also being reported on Space.com is that NASA scientists are trying to find a new mission for the Kepler space telescope. As listeners may recall, a malfunction on the Kepler keeps it from being able to make the fine maneuvers necessary for optimal performance. No longer able to function as designed, they are hoping that the space telescope can still be useful even though it will not be able to complete it's original mission.
http://www.space.com/22271-sun-magnetic-field-flip.html
http://www.space.com/22276-nasa-kepler-spacecraft-mission-ideas.html
_________
Grant Cameron Interview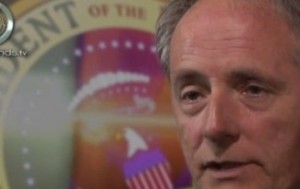 UFO News Round-Up, then an interview with Grant Cameron who received the 2103 researcher of the year award at the International UFO Congress. Grant discusses his new book: UFOs, Area 51, and Government Informants and various controversies of his long stint in the UFO field. Check out: http://www.presidentialufo.com
Music by
http://www.kerrylloydwhitehouse.com