Show Notes for August 13th, (Show 111.) Jeffrey Bennett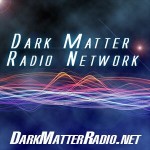 Shows are recorded live on the Dark Matter Radio Network every Wednesday at 9:00 PM Eastern Standard Time, GMT/01:00 UTC and podcasts of the live shows posted the following day, Thursday. You can join the Chat Room on right sidebar of our home page and interact live each week.
We kick off the show with UFO News with Alejandro Rojas
Chilean government says UFOs pose no threat
The Chilean government's civil aviation department recently met on whether or not UFOs pose a threat to their military air operations. Upon examination of their recorded UFO cases, and with input from their official UFO investigation organization, they decided that no threat exists.
http://www.openminds.tv/chilean-government-says-ufos-pose-threat-video/29480
Low flying V-shaped UFO spotted by Canadian witness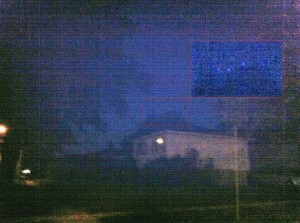 An Ontario, Canada, witness at Burlington reported watching a large, V-shaped UFO that was first thought to be a building – until it moved about 9:40 p.m. on August 10, 2014, according to testimony in Case 58833 from the Mutual UFO Network (MUFON) witness reporting database.
The witness was driving to a friend's house when bright red and white lights were first seen.
"I thought it was a structure's lights until it started moving and I stopped my car," the witness stated.
The witness described the object.
"It was a wide/long, V-shaped object with two lights at each point, two on the outer wings and one in the middle. Each light was red with a smaller white light atop. Initially I thought it was a building until it started moving."
http://www.openminds.tv/low-flying-v-shaped-ufo-spotted-canadian-witness/29438
Megan Fox defends her "1000%" belief in UFOs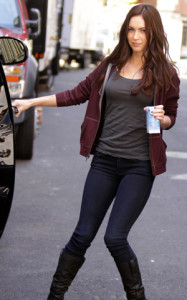 They begin talking about bigfoot, and Fox points out that science is making new discoveries all of the time. She says she doesn't think it is too strange we have not found them yet, "because it is intelligent enough not to be found."
Horowitz then asked her if she believed in UFOs. Fox replied, "Yes… yes 1000%."
She asks rhetorically, "How can you not believe?"
Defending her belief in UFOs, she asks, "If they are a more advanced species, why would we be able to find them if they don't want to be found?"
http://www.openminds.tv/megan-fox-defends-1000-belief-ufos/29405
About Our Guest, Jeffrey Bennett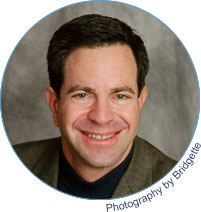 Jeffrey Bennett holds a B.A. in Biophysics from the University of California at San Diego and an M.S. and Ph.D. in Astrophysics from the University of Colorado at Boulder. He specializes in mathematics and science education, spending most of his time as a writer, along with speaking to audiences ranging from elementary school children to college faculty, and offering teacher in-service workshops. He has taught extensively at all levels, including having founded and run a private science summer school for elementary and middle school children. At the college level, he has taught more than fifty classes in astronomy, physics, mathematics, and education. He is the author of best-selling college textbooks in four distinct subject areas: astronomy, mathematics, statistics, and astrobiology (life in the universe); together, these books have sold more than 1 million copies. He has written four critically acclaimed books for general public: On the Cosmic Horizon (Addison Wesley, 2001); Beyond UFOs (Princeton University Press, 2008/2011), which was selected by Miami University as their Convocation book for all incoming students to read in 2008/9; Math for Life (Updated Edition from Big Kid Science, 2014), which won the Colorado Book Award for general nonfiction; and What is Relativity? (Columbia University Press, 2014). He is also the creator and author of the children's series "Science Adventures with Max the Dog," which includes Max Goes to the Moon, Max Goes to Mars, and Max Goes to Jupiter, and of The Wizard Who Saved the World. These five children's titles were selected by the Story Time From Space program as the first set of books to be launched to the International Space Station; launched on Jan. 9, 2014, they are being read by astronauts for children around the world. Through his "Max Goes to Schools" donation program, he has donated more than 23,000 copies of his children's books to elementary school libraries in more than 60 countries. Dr. Bennett and his book Max Goes to the Moon were recognized with the 2013 AIP Science Communication Award.