June 10th, Show 154
Podcasts are recorded live on the Darkmatterradio.net as every Wednesday at 8:00PM to 10:00PM Eastern Standard Time, 1:00 – 3:00AM GMT/UTC. Listen live (live chat room available), or as a  ONE HOUR FREE PODCAST which will be posted every Thursday. Support us and listen to the ENTIRE show for as little as $2 per month!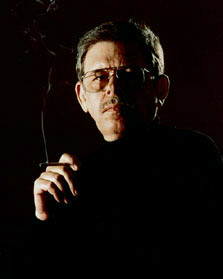 Art Bell returns with new paranormal podcast 
A legend of late night paranormal talk radio is returning to the  air waves, although in these modern times, most will probably hear him online. However, for those nostalgic for yesteryear, shortwave radio will be one of many mediums the show will be broadcast. Click Link to Continue Reading >
http://www.openminds.tv/art-bell-returns-with-new-paranormal-podcast/33886
Montreal Mayor Coderre had teenage UFO encounter
Adding to the list of elected officials who have seen or reported a UFO is Montreal Mayor Denis Coderre.
As a 15-year-old student interested in pursuing astronomy, the young Mr. Coderre told a science fair interviewer about his own personal UFO encounter. The interview now resides onYouTube .
The YouTube interview is in French, but the details of his encounter were translated by Jeremy Hazan at the MTL Blog website. Click Link to Continue Reading >
 http://www.openminds.tv/montreal-mayor-coderre-had-teenage-ufo-encounter/33855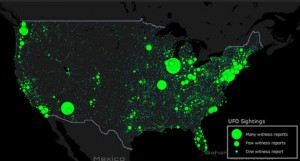 Data scientist analyzes mass UFO sightings 
A data scientist has analyzed UFO sightings dating back to 1905, with a particular interest in mass sightings. He has come up with some fascinating information.
Max Galka is a New Yorker that says he is fascinated with data. He runs the website Metrocosm.com. He writes, "Metrocosm is an exploration of urban life through the lens of statistics, data, and quantitative visualization." Click Link to Continue Reading > http://www.openminds.tv/another-new-ufo-map-produced-by-data-specialists/33908
http://www.openminds.tv/data-scientist-analyzes-mass-ufo-sightings/33824
Guests Jennifer Stein & Travis Walton
Jennifer W. Stein is a self-taught filmmaker who never went to film school. She is an entrepreneur who started making films in the 1990's while running non-profit organizations, raising her two children, and running a special events business.
Travis: The True Story of Travis Walton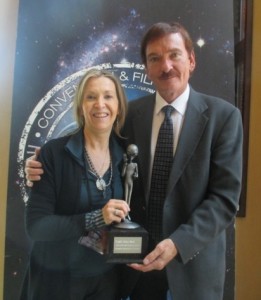 Driving home after a day of clearing underbrush in the Sitgreaves National Forest, seven loggers come upon a 40 foot shiny disc hovering on the crest of a ridge. As if spellbound, Travis jumps from the passenger side of their work truck and runs toward the craft for a closer look.
That decision November 5, 1975 would change him and these loggers forever.
Travis's story became a book called "Fire in the Sky" and a movie (1993). The Paramount Picture feature film enhanced his "close encounter of the third kind," (a term coined by ufologist J. Allen Hynek denoting human observations of actual aliens or "animate beings").
The Travis Walton UFO story remains one of the most well documented stories of all time that will soon commemorate the 40th anniversary of this incident.
Jennifer W. Stein is making a definitive documentary about Travis Walton. This film has been two years in the making and will be shown at the 40th Anniversary conference in Arizona. For more information about the conference, visit:www.Skyfiresummit.com