Show 126. Notes, November 26th
Podcasts are recorded live on the Darkmatterradio.net as every Wednesday at 8:00PM to 10:00PM Eastern Standard Time, 1:00 – 3:00AM GMT/UTC. Listen live (live chat room available), or as a ONE HOUR FREE PODCAST which will be posted every Thursday.
Hour plus free show with Lee Speigel. .
Alejandro Rojas joins us for the news
Campaign for Extraterrestrial Disclosure Underway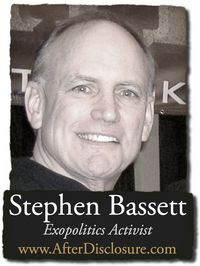 The man who brought us the Citizen Hearing on Disclosure has now begun phase 2 of his campaign to get the President to admit that the government is aware of an extraterrestrial presence on earth. Read more by clicking the link below.
http://www.openminds.tv/campaign-extraterrestrial-disclosure-underway/31148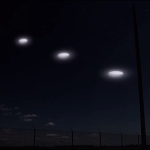 Three Crowd-Funding Projects
Crowd funding seems popular lately in the UFO field. Read more by clicking the links below.
http://www.openminds.tv/group-attempting-crowd-fund-space-warp-technology/31073
http://www.openminds.tv/global-ufo-database-goal-mufons-kickstarter-campaign/31057
http://www.openminds.tv/ufos-nukes-author-creating-documentary-video/31084
'Platform-like' UFO spotted hovering near Arkansas Nuclear Plant
An Arkansas witness at Dover reported watching a "bright, flashy, platform-like object" hovering near the nuclear plant in Russellvillle, according to testimony in Case 61651 from the Mutual UFO Network (MUFON) witness reporting database.
The object was noticed beginning about 1 a.m. on November 8, 2014, which was about 20 miles from the witnesses' home. Read more by clicking the link below.
http://www.openminds.tv/platform-like-ufo-spotted-hovering-near-arkansas-nuclear-plant/311
Our Guest Lee Speigel
Swedish musician Elliphant wants to have a Baby with an Alien
Lee speaks with Swedish singer and rapper Elliphant wants to be the mother of a human/alien hybrid baby.
The strong UFO enthusiast, who has stated, "I look for a UFO every moment I get," was recently in the U.S. for a tour. So she sat down with Huffington Post UFO journalist Lee Speigel in the Rolling Stone Studio in New York to discuss extraterrestrials. Read more by clicking the link below.
http://www.openminds.tv/swedish-musician-elliphant-wants-baby-alien/31107