Show 127. Notes, December 3rd
Podcasts are recorded live on the Darkmatterradio.net as every Wednesday at 8:00PM to 10:00PM Eastern Standard Time, 1:00 – 3:00AM GMT/UTC. Listen live (live chat room available), or as a ONE HOUR FREE PODCAST which will be posted every Thursday. Support the show and listen to hour Two for as little as $2 per month!
Alleged leaked classified UFO video released by Fake news Channel
A new video (seen above) has been posted by KWBV News 6 in Phoenix that alleges to be leaked classified footage of what looks like a dog fight between jets and UFOs. The video purports to be from the same day and in the same area as a famous mass UFO sighting in Phoenix in March of 1997. The problem is there is no KWBV News 6 in Phoenix. See link below
http://www.openminds.tv/alleged-leaked-classified-ufo-video-released-fake-news-channel/31194
UFO stops traffic over Florida Boulevard
A Florida witness at Port Charlotte driving westbound along Midway Boulevard at 6:34 p.m. on November 30, 2014, reported getting stopped behind several cars just as a "pretty large white orb" UFO moved overhead, according to testimony in Case 61753 from the Mutual UFO Network (MUFON) witness reporting database. See link below
http://www.openminds.tv/ufo-stops-traffic-florida-boulevard/31176
UFO Engulfs Washington Witness in White Light
A Randle, WA, witness reported watching a disc-shaped UFO hovering under 500 feet and just 1,500 feet away that was first noticed when the object projected a light to the ground level, according to testimony in Case 61695 from the Mutual UFO Network (MUFON) witness reporting database.
The events unfolded beginning about 6:55 p.m. on November 25, 2014, when the witness went outside with a flashlight to check a nearby creek level as there were flood warnings in the area.
"It was very quiet with the sounds of the creek water coming to me," the witness stated. "Looking south I was moving my flashlight from side-to-side, trying to see the water on the fields more clearly when suddenly a very bright light from the southwesterly sky was upon me."
http://www.openminds.tv/ufo-engulfs-washington-witness-white-light/31166
Special Guest, Richard Cutting 
Writer, producer, lead actor talks about Season II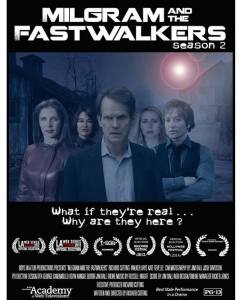 Guest Linda Moulton Howe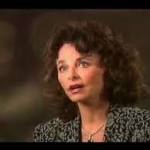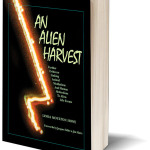 Earthfiles is an award-winning news website where experts, eyewitnesses and viewers share the latest updates in earth and astronomical mysteries. Beginning in 1999, Earthfiles now has more than 2,000 science, environment and Real X-Files reports in chronological sequence that include more than 20,000 images and documents in the growing Archive and ever-increasing current news. Read more here.