July 1st, Show 157
Podcasts are recorded live on the Darkmatterdigitalnetwork.com as every Wednesday at 8:00PM to 10:00PM Eastern Standard Time, 1:00 – 3:00AM GMT/UTC. Listen live (live chat room available), or as a  ONE HOUR FREE PODCAST which will be posted every Thursday. Support us and listen to the ENTIRE show for as little as $2 per month!
The "Top 10" Strangest Canadian UFO Reports
Canadian UFO researchers and investigators were polled for their personal picks of the most remarkable Canadian cases of the past century (or so). They are, in chronological order:
Ottawa, Ontario                                           February 15, 1915
A "phantom invasion" of unusual aerial objects caused enough panic throughout the National Capital Region that the lights on Parliament Hill were extinguished in order to prevent targeting by the "enemy."
Gander, Newfoundland                            February 10, 1951
A US Navy Transport plane was reported to have nearly collided with a giant circular orange object that almost literally flew circles around the American aircraft as it flew between Iceland and Newfoundland.
Shirley's Bay, Ontario                               August 8, 1954
Supreme court forces German parliament to release report on UFOs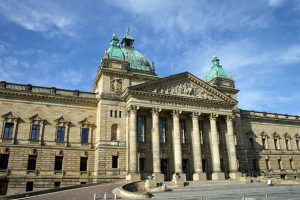 Leipzig (Germany) – After years of law suits, the Federal Administrative Supreme court of Germany forces the administration of the German Parliament – the Bundestag – to release and give public access to a report on "UFOs, the search for extraterrestrial intelligence and Germany's implementation UN-Resolution A/33/426″ (that asked its member states to conduct official research into UFOs) compiled by the parliamentary "Scientifical Service." So far the Bundestag not only denied public access to this document but also fought an intense and so far successful legal dispute against its publication. The new court sentence is a big step not only for German UFO-research and disclosure but also for the freedom of information in general. Read More Below >
http://www.openminds.tv/supreme-court-forces-german-parliament-to-release-report-on-ufos/34141
Physicist claims Bob Lazar did work at Los Alamos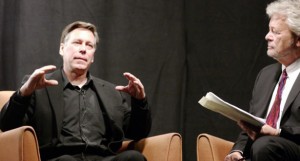 Bob Lazar is the alleged UFO whistleblower whose claims of working on back engineering alien spacecraft at Area 51 have made the secretive base famous. Officials have denied his claims that he worked for the government as a scientist, and, until now, no one has ever come forth to say otherwise. However, in a recent interview a documentary filmmaker shared statements he was given by a physicist who worked at Los Alamos National Laboratories in which he claims to have met Lazar at Los Alamos and can confirm he was employed as a physicist. Read More Below >
http://www.openminds.tv/physicist-claims-bob-lazar-did-work-at-los-alamos/34156
Guest Peter Davenport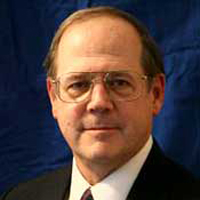 Peter Davenport has been director of the National UFO Reporting Center since 1994.  Peter reports UFO sighting cases regularly on the Jeff Rense Radio Show and presents lectures on specific UFO cases, most notably the Phoenix Lights sighting.
In addition to being the director of  the National UFO Reporting Center, Peter has served as the director of investigations for the Washington Chapter of the Mutual UFO Network.
Peter has had an active interest in the UFO phenomenon from his early boyhood. He experienced his first UFO sighting over the St. Louis municipal airport in the summer of 1954, and he investigated his first UFO case during the summer of 1965 in Exeter, New Hampshire.
Peter has been witness to several anomalous events, possibly UFO related, including a dramatic sighting over Baja California in February 1990, and several nighttime sightings over Washington State during 1992.
Peter received his undergraduate education at Stanford University in California, where he earned bachelor's degrees in both Russian and biology, as well as a translator's certificate in Russian translation.
His graduate education was completed at the University of Washington in Seattle, where he earned an M.S. degree in the genetics and biochemistry of fish from the College of Fisheries, as well as an M.B.A. degree in finance and international business from the Graduate School of Business.
Peter has worked as a college instructor, a commercial fisherman, a Russian translator in the Soviet Union, a fisheries observer aboard Soviet fishing vessels, a flight instructor, and a businessman. Peter  was the founding president of a Seattle-based biotechnology company, which currently employs over 300 scientists and technicians.
In 1986, Peter was a candidate for the Washington State legislature, and in 1992, he was a candidate for the U. S. House of Representatives.
Check some recent NUFORC sighting reports
 http://www.nuforc.org/webreports/117/S117393.html ((19FE15—Disc above the Columbia River.))
 http://www.nuforc.org/webreports/117/S117361.html ((16FE15—PIREP from airliner crew.))
http://www.nuforc.org/webreports/116/S116949.html ((24JA15—Cluster of yellow lights.))
http://www.nuforc.org/webreports/116/S116789.html ((15JA15—Cluster of orange objects.))
http://www.sanjuanjournal.com/news/289860271.html ((15JA15—News article.))
http://www.nuforc.org/webreports/115/S115464.html ((15NO14—Small object; policeman witness.))
http://www.nuforc.org/webreports/115/S115175.html ((01NO14—Triangle; architect witness.))
http://www.nuforc.org/webreports/102/S102803.html ((28SE13—From ret. AZ Hwy. Patrol officer))
http://www.nuforc.org/webreports/099/S99797.html ((05JL13–From ex-U. S. astronaut.))
http://www.nuforc.org/webreports/089/S89442.html ((02JN12—Campers in Washington State.))
http://www.nuforc.org/webreports/089/S89338.html ((01JN12—STL police officer.))