Show Notes, 121. Robert Salas & Peter Robbins, October 22nd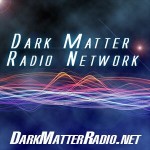 Shows are recorded live on the Dark Matter Radio Network every Wednesday at 9:00 PM Eastern Standard Time, GMT/01:00 UTC and podcasts of the live shows posted the following day, Thursday. You can join the Chat Room on right sidebar of our home page and interact live each week.
 Alejandro Rojas with the News!

Humanoid UFO baffles pilots, aviation experts
http://www.openminds.tv/humanoid-ufo-baffles-pilots-aviation-experts/30665
Three 'football field sized' UFOs reported low by multiple West Virginia witnesses
http://www.openminds.tv/three-football-field-sized-ufos-reported-low-multiple-west-virginia-witnesses/30649
Unidentified floating object being hunted by Swedish military
http://www.openminds.tv/unidentified-floating-object-hunted-swedish-military/30682