This week we have some space and science news as well as UFO stories. While here, please take a second to join the Forums where you can connect with other listeners, the Podcast UFO team and special forum guests such as Mack Maloney who will be interacting with everyone through a special Guest Star Forum from July 20th through the 23rd.
Hubble Discovers Blue Planet
For the first time, astronomers have been able identify the color of an extrasolar planet. Hubble telescope scientists have determined that HD189733b, which is about 63 lightyears away, is blue. However, this does not indicate that it is an Earth-like water world. Instead it is a blue gassy giant with a temperature of about 1000 Celsius.
http://www.space.com/21928-alien-planet-blue-color-revealed.html
Spacewalk Aborted After Helmet Leak
An Italian astronaut on the International Space Station was forced to retreat back into the station after liquid started collecting in his helmet. Although he first thought that his drink bag was leaking, the amount kept increasing and it became clear he could not complete the remaining 5 hours of the scheduled 6 hour walk. Engineers estimate that between a liter and a liter and a half of fluid from the suits cooling system leaked into the helmet. They are now working to determine if it is a failure unique to Luca Parmitano's suit or an indicator of a flaw in the suits.
http://news.yahoo.com/nasa-aborts-spacewalk-leak-astronauts-010017119.html
New Sightings Website From Roswell Museum
KRQE is reporting the the Roswell International UFO Museum and Research Center has launched a new site designed to allow people to share their encounter experiences. Roswellsightings.com also offers science news and video. Sightings are actually rated on their credibility by an advisory board based on the amount of supporting evidence supplied.
http://www.krqe.com/dpp/news/local/southeast/ufo-museum-launches-sightings-website
http://www.roswellsightings.com
The "UFO GUY" Has A Stylin' Ride
Wisconsin amateur UFO researcher Alan W. Smith has a new vehicle designed specifically to assist him in his work. The Ashland County Journal also has pictures of the vehicle, which boasts a telescope, GPS and UFO RESEARCH emblazoned on the side. Other researchers may want to check out his investment and get some ideas for their own vehicles.
http://www.ashlandwi.com/county_journal/article_1ed85ffe-ed42-11e2-a413-001a4bcf887a.html?mode=story
Martin brings up Douglas Trumball's special UFOTOG Hummer, check out the video!
[embedplusvideo height="365″ width="600″ editlink="http://bit.ly/17oQZ63″ standard="http://www.youtube.com/v/9jJhmwpQ-RI?fs=1″ vars="ytid=9jJhmwpQ-RI&width=600&height=365&start=&stop=&rs=w&hd=0&autoplay=0&react=1&chapters=&notes=" id="ep8751″ /]
MUFON Symposium Hits Vegas
The 2013 MUFON Symposium is currently underway in Las Vegas. Speakers range from Dr. Ted Peters on astrobiology to Dr. Stephen Greer on the Atacama Humanoid. Martin, have you heard anything from the symposium yet and what did you think about the line up?
http://www.prweb.com/releases/2013/7/prweb10929232.htm
Guests are, Peggy Shunning, our Facebook administrator, then Chip Plescher, who runs a weekly show on UFOs and paranormal: Mind Cemetery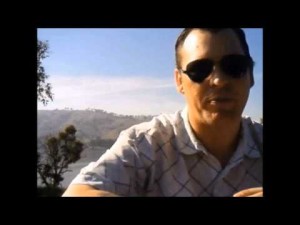 Our featured guest, Peter Slattery talks about his involvement with UFOs and paranormal activity. Check out peterslattery.com
Music by Kerry Lloyd Whitehouse: http://www.kerrylloydwhitehouse.com/