Show Notes, April 22nd, Show 147.
Podcasts are recorded live on the Darkmatterradio.net as every Wednesday at 8:00PM to 10:00PM Eastern Standard Time, 1:00 – 3:00AM GMT/UTC. Listen live (live chat room available), or as a  ONE HOUR FREE PODCAST which will be posted every Thursday. Support us and listen to the ENTIRE show for as little as $2 per month!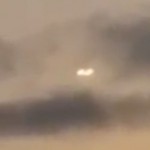 Three months in a row of UFOs over Bakersfield
A video shows a seemingly glowing UFO hovering over Bakersfield, California.
The video was recorded by Alex Viveros at approximately 6:00 a.m. on Tuesday, April 14 in Central Bakersfield.
The witness submitted the video to local news station 23ABC. He explained to the station that this glowing UFO "just showed up and then disappeared." The bright object in the video moves slowly through the sky and seems to hover at points. The object's brightness also seemingly increases in intensity. Click link to read more.
http://www.openminds.tv/three-months-in-a-row-of-ufos-over-bakersfield/33050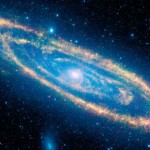 Scientists publish findings on search for advanced alien civilizations
Scientists examined 100,000 galaxies using NASA's WISE satellite to look for telltale heat signatures that may indicate the presence of an advanced alien civilization. While the scientists say they found no "obvious" signs of alien civilizations, they found 50 of the galaxies did show elevated levels of radiation and deserve further study.
The study was published this week in The Astrophysical Journal, and an article with comments from the research scientists was posted on the Penn State Eberly College of Science website. The two lead scientists work at The Pennsylvania State University. Click link to read more.
http://www.openminds.tv/scientists-publish-findings-on-search-for-advanced-alien-civilizations/33079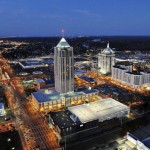 Weird UFO caught on video over Virginia Beach Town Center
A YouTuber leaving her job at the Town Center of Virginia Beach spotted a weird object fluttering around the top of the nearby Westin Hotel building. The object sat motionless at times, and occasionally sped off and came back. The witness was left wondering what the heck she had seen. Luckily, she caught it on video. Click link to read more.
http://www.openminds.tv/weird-ufo-caught-on-video-over-virginia-beach-town-center/33197
Guest Ray Stanford
author of The Socorro "Saucer" in a Pentagon Pantry talks about the Socorro Saucer/Lonnie Zamora Incident, which occurred on Friday, April 24, 1964, at about 5:50 p.m., on the southern outskirts of Socorro, New Mexico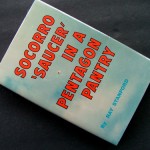 Get Ray's book by sending $60 via PayPal to: dinosaurtracker@verizon.net
Make sure you give the correct address and let Ray know to whom you want the book signed. There are only a few books left, these are unread, brand new with dustcover and sell in other venues for over $200!
Topics of discussion
(1) The MULTI-IMAGE,  peri-object phenomenon that is well-documented in thousands of daylight movie frames and still photos;
(2) The PULSED REFRACTION phenomenon, well-documented in daylight movies;
(3) The BEAM-AHEAD, well-documented in two daylight AAO movies, one filmed in the presence six witnesses from the ground, another example was filmed from an airliner;
(4) The 'ANOMALOUS EXCURSION' phenomenon, well-documented in daylight movies and still photos, that suggests how very little we understand about what these objects might be doing;
(5) The ANOMALOUS SHADOW phenomenon, that might be interpreted as suggesting the objects manifest locally compressed time (relative to the camera and observer);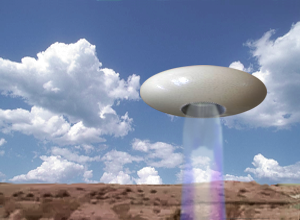 SECOND HOUR of the show will be equally important. It will focus on the SOCORRO CE III CASE, because Friday will be the 51st anniversary of the event.
Ray discusses evidence that could pretty much 'boggle' the mind.