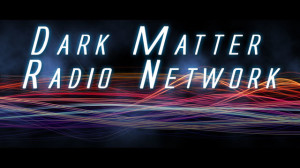 Live on The Dark Matter Radio Network and you can catch us here every Wednesday at 8PM Eastern Standard time (1:00AM UTC/GMT). Also you can certainly call during our live shows @ 603-967-4030… just keep in mind, when  we answer your call, you are going to be live.
Our guest for the show today is author and proclaimed UFO historian, Richard Dolan… he will be joining us shortly after the break.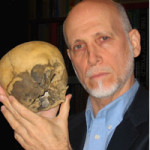 Before we get started, I have some sad news, one of our past guests, Lloyd Pye has died of lymphoma cancer just three days ago.  I just discovered and posted on our Facebook page the other day that Lloyd's show, was the top downloaded show of all time on podcast ufo, and we have had some pretty amazing guests.….I asked him a lot of pressing questions, but not sure if that is why or not it was so popular… I just think he had a huge following.…. Regardless of any controversy about the Starchild skull, Lloyd was a great guy and will be surely missed.
>>>> If anyone wants to listen to that interview, it is episode 35
They talk about China's moon launch the other day of the 'Jade Rabbit' with Marc Sima of Beijing who is Podcast UFO's China UFO correspondent.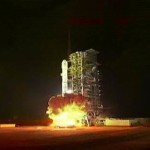 There is not supposed to be any sovereignty in space including the moon. What will it mean if China plans their first permanent moon base by 2020 and what if they started claiming more and more territory on the moon. The US and Russia wants to protect their historical Lunar Landing sites, but is it going to be seen as US sovereignty? Then a clips is played from the Stuart Gary's Star Stuff podcast.
Elements of value on the moon? Helium-3 (He-3) is a light, non-radioactive isotope of helium with two protons and one neutron. It is rare on Earth, and it is sought for use in nuclear fusion research. It is very rare and the moon is full of it!
Richard Dolan comes on… Martin & Sam discuss controversial MJ-12 documents, majesticdocuments.com, as well as historical sighting accounts. The topic of the Deathbead Testimony video on YouTube that went viral arises and some questions asked from a former FBI agent on the validity of the whistleblower's claims.
[embedplusvideo height="300″ width="450″ editlink="http://bit.ly/1h14ttP" standard="http://www.youtube.com/v/4CSeWkJvdbQ?fs=1″ vars="ytid=4CSeWkJvdbQ&width=450&height=300&start=&stop=&rs=w&hd=0&autoplay=0&react=1&chapters=&notes=" id="ep6635″ /]
… see you next