Show 129. Notes, December 17th
Podcasts are recorded live on the Darkmatterradio.net as every Wednesday at 8:00PM to 10:00PM Eastern Standard Time, 1:00 – 3:00AM GMT/UTC. Listen live (live chat room available), or as a ONE HOUR FREE PODCAST which will be posted every Thursday. Support the show and listen to hour Two for as little as $2 per month!
Enter An Exclusive Podcast UFO Contest!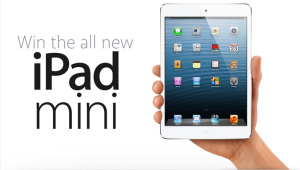 We have a contest going on that will end Live on the New Year's Eve show. You can win a brand spanking new iPad mini or a Fun Swag Bag.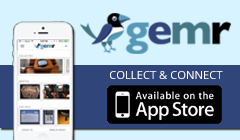 For your chance to win, please follow these three easy steps. You can use the iPhone app, or the website.
1) Go to gemr.com, create an account and log in
2) Post an item (one or more of your favorite collectibles)
3) E-mail your username to: contest@gemr.com with only your Username in the subject line.
The only way you can win is if you complete ALL 3 STEPS. We will draw 6 names out of a basket on New Years Eve and announce the winners of a new iPad Mini and 5 swag bags! Thank you for participating and good luck! Martin & the folks at
News With Alejandro Rojas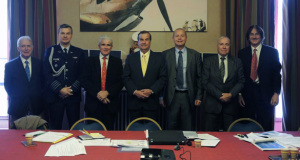 Chile's UFO investigations to be aided by prominent French aerospace Organization
The Aeronautical and Astronautical Association of France (3AF) has signed an agreement with Chile's Committee for the Studies of Anomalous Aerial Phenomena (CEFAA) to cooperate on the study of UFOs. 3AF posted an article on their website late last month explaining their newly founded relationship with CEFAA. Follow link below to read entire story.
http://www.openminds.tv/chiles-ufo-investigations-aided-prominent-french-aerospace-organization/31358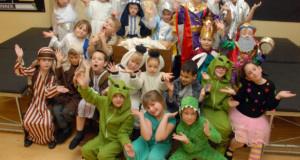 More UK schools add aliens to their nativity plays
Last year we reported on a couple of UK elementary schools that had added aliens to their yearly Christmas nativity plays. The trend has apparently continued, and according to the UK news website Daily Mail Online, nearly half of UK schools have chosen to run an "updated nativity" that includes aliens, fairies, footballers, drunk spacemen and/or Elvis. Follow link below to read entire story.
http://www.openminds.tv/uk-schools-add-aliens-nativity-plays/31305
Guest Robert Salas
Captain Robert L. Salas graduated from the U.S. Air Force Academy and spent seven years in active duty from 1964 to 1971. He also held positions at Martin Marietta and Rockwell and spent 21 years at the FAA. In the Air Force, he was an air traffic controller and a missile launch officer as well as an engineer on the Titan 3 missiles.
Capt. Salas testifies below about a UFO incident in March of 1967, where he states that 16 nuclear missiles became non-operational at two different launch facilities immediately after guards saw UFOs hovering above. The guards could not identify these objects even though they were only about 30 feet away.
The Air Force did an extensive investigation of the incidents and could not find a probable cause. At a debriefing about the incident, an officer from the Air Force Office of Special Investigations required Capt. Salas to sign a non-disclosure form, and told him that he was not to talk about the event to anyone including his family or other military staff. At a time during the Cold War when minor technical anomalies were openly communicated amongst the staff, this incident was highly unusual. Follow link below to read entire bio.