Show Notes, Episode 62.
NASA Solves Mystery of Recent ISS UFO
Monday, August 19th NASA astronaut Chris Cassidy saw a literally unidentified object floating nearby the International Space Station. By the next day, NASA had posted footage and an explanation: it was an antenna cover from one of the Russian service modules. View the footage and judge for yourself.
[embedplusvideo height="365″ width="450″ editlink="http://bit.ly/19QVeN8″ standard="http://www.youtube.com/v/ObKgzmmUMsc?fs=1″ vars="ytid=ObKgzmmUMsc&width=450&height=365&start=&stop=&rs=w&hd=0&autoplay=0&react=1&chapters=&notes=" id="ep8779″ /]
Google Claims Responsiblity For UFO Sightings
Several Kentucky UFO sightings from last year can be explained, according to Google, by an experiment the company was running with balloon mounted equipment to provide wireless Internet service. CBS affiliate WKYT is reporting that at least one man is not so sure that Google's Project Loon is responsible. Allen Epling, whom they describe as an astronomer, states that Google's equipment does not look like the object he photographed, nor does their timeline fit all of the reported sightings.
http://www.wkyt.com/home/headlines/Google-claims-responsibility-for-UFO-reported-in-Pike-County-220292961.html
Ohio Police Issue Statement On UFO Report
Fremont, Ohio police were dispatched early on the morning of Sunday, August 18th to investigate a phoned in report of a UFO near a radio tower. Although the caller did not leave a description and officers did not see anything out of the ordinary, they did experience radio interference and they are, for now, keeping the report open.
http://www.thenews-messenger.com/article/20130819/NEWS01/308190015/1002/rss01
Washington State UFO Sightings
According to a South Whidbey Record article that we have linked to in our shownotes, there have been more UFO sightings over Washington's Whidbey Islands, located in the Puget Sound. Although the night sighting reported may not be very exciting, it is interesting to note that it did seem to occur nearby a military installation and that the MUFON representative contacted said most of the 197 reports received in the state over the previous 12 months had been from western Washington and about 60 were classified as unknown aerial objects.
http://www.southwhidbeyrecord.com/news/219990101.html#
UFOs Along Sino-Indian Border
Indian army troops along the border with China reported seeing mysterious UFOs on August 4th. Although some scientists suggest the troops may have seen Jupiter and Venus rising, the Indian army has not yet officially commented. According to news coverage, there have been over 100 sightings in the area over the past several months, although there had not been any other sightings for some time before the August 4th incident.
http://www.christianpost.com/news/ufos-spotted-by-indian-army-on-china-india-border-video-102541/
http://www.indianexpress.com/news/mysterious-ufo-spotted-on-indiachina-border-by-indian-army-troops/1156760/
Area 51 Is Real But No Big Deal According to the CIA
Finally, the CIA has admitted that the legendary Area 51 is, in fact, real. This news comes after years of denial even though the base has been photographed, filmed and featured in television documentaries. The CIA states that it is merely a location to test spy planes, which, of course, has been the official explanation for the base the entire time the base did not officially exist. There has been a great deal of media coverage of this non-event, so we linked to Wired.com coverage because it focuses on great portrayals of Area 51 in pop culture. On a more serious note, Martin, what do you think we can learn from the fact it has taken years for the CIA to speak about the base?
http://www.wired.com/underwire/2013/08/area-51-pop-culture/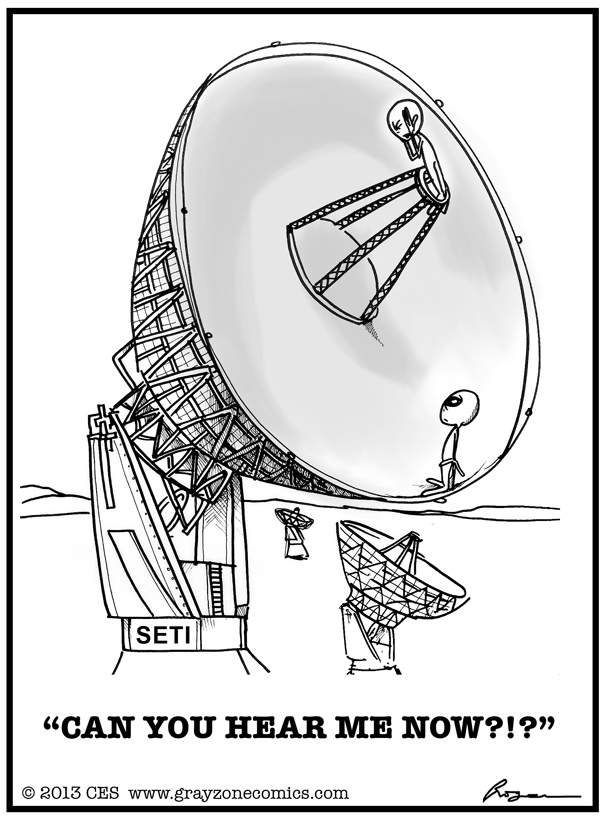 Interview with Roger Phillips!
After the UFO News Roundup we have a fun and light conversation with Alien artist/cartoonist Roger Phillips. Check out The Gray Zone and 'Like' his Facebook page for a daily laugh.
 Music by Kerry Lloyd Whitehouse