Show 135. Notes, January 28th
Podcasts are recorded live on the Darkmatterradio.net as every Wednesday at 8:00PM to 10:00PM Eastern Standard Time, 1:00 – 3:00AM GMT/UTC. Listen live (live chat room available), or as a ONE HOUR FREE PODCAST which will be posted every Thursday. Support us and listen to the ENTIRE show for as little as $2 per month!
Alejandro Rojas with the UFO News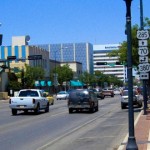 Roswell triangle UFO hovers 25 feet off ground
A New Mexico witness near Roswell reported watching a slow moving, triangle-shaped UFO that stopped and hovered "50 to 60 feet off of the ground," according to testimony in Case 62824 from the Mutual UFO Network (MUFON) witness reporting database.
The witness was driving an RV on a road trip and was just a few miles outside of Roswell when the object was first seen on December 27, 2014. Click the link below to read the whole story
http://www.openminds.tv/roswell-triangle-ufo-hovers-25-feet-off-ground/31842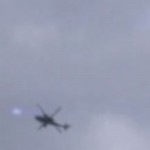 Video: shows flashing UFOs over Rendlesham Forest
A video shows multiple mysterious flashing balls of light in the sky.
The witness, George Taylor, filmed this event that reportedly took place over Rendlesham Forest in Suffolk, England on the afternoon of Sunday, January 26. The video also shows a military helicopter in flight, seemingly inspecting the UFOs. Click the link below to read the whole story and watch the video
http://www.openminds.tv/video-shows-flashing-ufos-rendlesham-forest/31872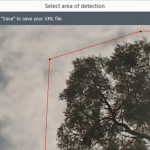 Turn your computer into a UFO detector
A new program uses your USB webcam to scan the skies for UFOs, and when it spots something that is not a bird, airplane, or other known object, it will record the UFO for you to review later.
The program was created by ProjectCE: Connecting Evidence, and is simply called UFO Detector. It is available for free on their website.
According to the site, the program includes a "detection algorithm that looks for light emitting object which cannot be identified." Click the link below to read the whole story
http://www.openminds.tv/turn-computer-ufo-detector/31887
Guest Sam Maranto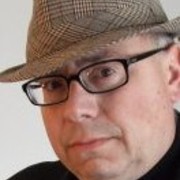 Sam Maranto is a UFO investigator, and currently the state director for the Illinois chapter of the Mutual UFO Network (MUFON).Sam investigated the mass sighting cases over Tinley Park, Rockford, and Chicago O'Hare International Airport.
Tinley Park
A triangular formation of reddish lights were seen at low to intermediate altitude by hundreds of witnesses, on three separate occasions in late 2004 and early 2005, producing multiple videos, photos, and mainstream local news coverage over two suburbs of Chicago, Illinois. The object(s) maneuvered slowly within a busy airspace near O'Hare International Airport. The incident was investigated by MUFON, and reported widely in metropolitan media. It was also featured on an episode of UFO Hunters on the Sci-Fi Channel.