Martin starts rather awkwardly…… You know… just awkward.
Russia Is NOT Ready To Fight Alien Civilizations
When a journalist asked a Russian official at the country's main satellite control center if the country was ready to fight aliens the question was not only taken seriously but answered with a firm "No." Sergey Berezhnoy the deputy chief of the Titov Main Test and Space Systems Control Center said, according to a translation by the RT Network website, "We are unfortunately not ready to fight extraterrestrial civilizations." He added that "Our center was not tasked with that."
http://rt.com/news/russian-space-troops-aliens-631/
Viral Video Of UFOs Over Smoking Ship
A series of lights disappearing over a smoking ship has been drawing a great deal of attention, although some are saying that these are merely jets. Check out the video, and some commentary, through the links in our show notes.
http://www.huffingtonpost.com/2013/09/30/ufos-appear-and-disappear-above-smoking-ship_n_4018127.html?utm_hp_ref=weird-news
http://www.youtube.com/watch?feature=player_embedded&v=TEU8oHp6HxU
New York Abductions Research
Syracuse New Times reporter Cheryl Costa is collecting stories of abduction from the upstate New York area. She also presents a round up of UFO sightings in the area. Connect to her article and her upcoming "New York Skies" events through the links in our show notes.
http://www.syracusenewtimes.com/newyork/article-7578-ufos-lost-time-lost-clothes.html
http://dragonladymedia.com/newyorkskies.html
New Children's Show Based On Maury Island Incident
Shuki Levy, one of the team who brought The Mighty Morphin Power Rangers to the United States, is back with a new show that was inspired by the story of the Maury Island UFO Incident and alien abductions. The Tribe of the Wild will follow five teenagers who have been abducted by aliens.
http://entertainment.time.com/2013/10/08/the-creator-of-mighty-morphin-power-rangers-is-back-with-a-new-show/
Inaugural New England UFO Conference October 26
The first of what will hopefully be an annual series of UFO conferences will be presented in Leominster, Massachusetts. In addition to local researchers, the New England UFO Conference will feature Peter Robbins, Kathleen Marden, not Martin… jeesh Michael!!! Stanton T. Friedman and more. The conference is organized by researcher Steve Firmani and tickets ($25/$35 at the door) are on sale now.
______________________________________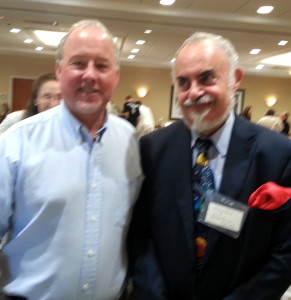 Interview with Stan Friedman in Portland, Maine
http://neufoconference.vpweb.com
Intro & Outro music by Kerry Lloyd Whitehouse
Deep Space by Earmilk