Show Notes, April 29th, Show 148. Story Musgrave
Podcasts are recorded live on the Darkmatterradio.net as every Wednesday at 8:00PM to 10:00PM Eastern Standard Time, 1:00 – 3:00AM GMT/UTC. Listen live (live chat room available), or as a  ONE HOUR FREE PODCAST which will be posted every Thursday. Support us and listen to the ENTIRE show for as little as $2 per month!
News with Alejandro Rojas
Dan Aykroyd explains UFO cover-up on The HuffPost Show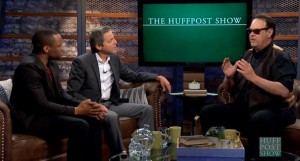 Last Friday, Dan Aykroyd appeared on the third episode of The Huffington Post's new The HuffPost Show, and among other topics, shared his views on the U.S. Air Force's UFO cover-up and some details about his own UFO sightings.
The HuffPost Show is hosted by founding editor of The Huffington Post Roy Sekoff and former professor and veteran HuffPost Live host  Marc Lamont Hill. The show is a new weekly news magazine style show, and the third episode, featuring a long interview with Aykroyd (the interview can be seen here), was aired online on Friday. Read More here >>
Ancient Aliens host recalls his own UFO story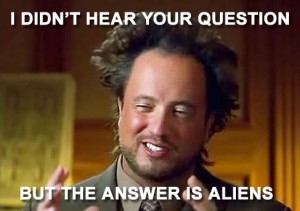 Recently, Giorgio Tsoukalos, the guy better known for his wild hair and the alien memes, such as "I'm not saying it was aliens…but it was aliens," participated in an AMA (Ask Me Anything) session on Reddit. He discussed subjects the public seems just as curious about as aliens, like his hair and how he feels about the funny alien memes. Tsoukalos also discussed his recent UFO sighting. Read More here >>
Video shows UFO near Chile's erupting volcano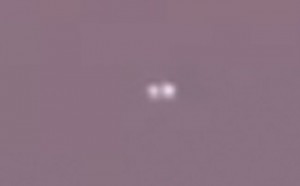 A woman recently posted a video showing a UFO hovering near Chile's erupting Calbuco volcano.
The volcano erupted on Wednesday, April 22 for the first time in more than forty two years. Four thousand residents were forced to evacuate the area as ash and smoke filled the sky.
Ana Luisa Cid, a UFO researcher in Mexico City, put together a compilation of volcano eruption videos that show the aerial object seemingly hovering near the Calbuco volcano. And this UFO appears to have two very bright white lights. Read More here>>
UFOs buzz the Bronx
Several residents of the Hunts Point area in the Bronx reported spotting UFOs on Saturday night. Many of them called 911 to report their sighting, but when a reporter called for more information, the NYPD threatened to hang up.
According to the New York Post, residents in Hunts Point began reporting bright objects shooting across the sky at around 6:30 pm on Saturday, April 25, 2015. Read More here>>
Hour One, Shuttle Astronaut Story Musgrave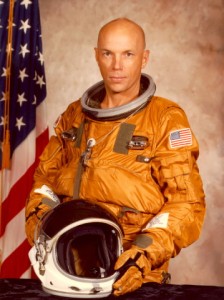 Story will be a speaker at the upcoming, Contact In The Desert.
Story was an NASA astronaut for over 30 years and flew on six spaceflights. He performed the first shuttle spacewalk on Challenger's first flight, was a pilot on an astronomy mission, conducted two classified DOD missions, was the lead spacewalker on the Hubble Telescope repair mission and on his last flight, he operated an electronic chip manufacturing satellite on Columbia.
Today he operates a palm farm in Orlando, FL, a production company in Sydney and a sculpture company in Burbank, CA. He is also a landscape architect, a concept artist with Walt Disney Imagineering, an innovator with Applied Minds Inc. and a professor of design at Art Center College of Design in Pasadena, CA. Story also performs multimedia presentations on topics such as vision, leadership, motivation, safety, quality, innovation, creativity, design, simplicity, beauty and ecology. Check out: storymusgrave.com
Hour Two, Peter Maxwell Slattery, Australia
Peter is back on to talk about recent sightings, you can watch them on his website.