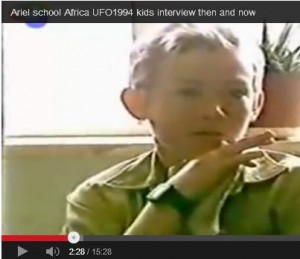 Along with our main guest, Thom Reed, we are taking a break at 9PM tonight to hear Randall Nickerson's Livestreaming on the show with a Q & A on his new documentary for a half hour on the Ariel School Phenomenon. You can chat with Randall and ask questions beginning at 9:00 PM EST at www.arielphenomenon.com/live-chat
Show 141. Notes, March 11th
Podcasts are recorded live on the Darkmatterradio.net as every Wednesday at8:00PM to 10:00PM Eastern Standard Time, 1:00 – 3:00AM GMT/UTC. Listen live (live chat room available), or as a ONE HOUR FREE PODCAST which will be posted every Thursday. Support us and listen to the ENTIRE show for as little as $2 per month!
UFO video over Boise, Idaho is a MUFON "top case"
The Mutual UFO Network (MUFON) has listed a video from Boise, Idaho as one of their top cases from 2013. The video itself is interesting. However, what is more interesting is that the UFO was sighted by three separate groups of people, and all of the reports were very similar.

The sighting took place on the evening of December 24, 2013 at approximately 9:15 pm. The reports were all within 9:15 to 9:30 pm. The object was reported by all parties as being a bright red light. They also say that a second red light appeared to drop down from the first. It moved slowly and then sped off quickly as both objects disappeared. Click link to read more.
http://www.openminds.tv/ufo-video-boise-idaho-mufon-top-case/32482
Related to last story: Oregon witness says hovering orange UFO dropped sphere
An Oregon witness at Albany reported watching a large, hovering orange object that dropped a sphere before moving away at a high rate of speed, according to testimony in Case 63735 from the Mutual UFO Network (MUFON) witness reporting database.
The witness had just opened a back door when the object was first seen about 8:15 p.m. on March 4, 2015.
"I noticed a very large orange object with dark red, fibrillating light on the bottom descending approximately less than one mile away at 140 degrees southeast," the witness stated. "The object stopped and hovered for about two to three minutes."
The witness reached for his binoculars and noticed a second, smaller object moving out of the larger object.
Click link to read more.
http://www.openminds.tv/oregon-witness-says-hovering-orange-ufo-dropped-sphere/32509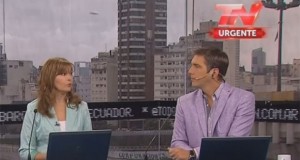 Argentina TV station confirms UFO hoax
A UFO flew along the skyline in Buenos Aires, Argentina during a live broadcast on February 28 on the Argentine news cable channel Todo Noticias (TN).
YouTube user jmhz71 uploaded video of the moment during this newscast when the disc-shaped UFO is seen moving from left to right across the skyline behind the anchors. Click link to read more.
http://www.openminds.tv/argentina-tv-station-confirms-ufo-hoax/32488
Drone captures fast-flying UFO over California's Silicon Valley
A drone flying near California's Silicon Valley captured video of a UFO shooting across the sky at incredible speed.
It's unclear when the video was recorded. But the operator of the DJI Inspire 1 drone uploaded the four second UFO video to the video sharing site Vimeo on the night of Thursday, March 5. The drone was reportedly flying at an altitude of 265 feet when the unidentified aerial object whizzed through the sky.
The DJI Inspire 1 drone is equipped with a 4K camera. And, fortunately, the drone operator uploaded the video in its full 4K quality. But, despite the video's 4K resolution, little detail is visible because the UFO moves so rapidly. Click link to read more.
http://www.openminds.tv/drone-captures-fast-flying-ufo-over-californias-silicon-valley/32497
Guest Thom Reed
Thom Reed is a South Beach fashion photographer, and the founder of MIAMI MODELS, w/clients: Polo Black Label, Tommy Hilfiger, and Ralph Lauren.  The historic off-world / UFO case of the Reed Family, was assigned a Vallee classification of "CE4" (close encounter of the 4th kind), with a Case Category of 3 (physical evidence). This generational case has many layers and remains one of a few CE4 cases to be mentioned within the walls of the United Nations. The evidence includes a significant amount of radiation, magnetic fields, physical markings and numerous witness's.
The investigations were handled and documented by those in law enforcement. Read more
Recent induction into the Great Barrington Historical Society