Show Notes, March 18th, Show 142.
Podcasts are recorded live on the Darkmatterradio.net as every Wednesday at 8:00PM to 10:00PM Eastern Standard Time, 1:00 – 3:00AM GMT/UTC. Listen live (live chat room available), or as a  ONE HOUR FREE PODCAST which will be posted every Thursday. Support us and listen to the ENTIRE show for as little as $2 per month!
News with Alejandro Rojas
UFO caught on camera during Oklahoma City newscast
An Oklahoma City morning news program says they caught a UFO on video during their morning broadcast, and they are asking the public what they think it might be.

KOCO 5 News in Oklahoma City posted a short 13 second video (seen above) this morning of a strange bright object shooting across the screen. The video is from a camera mounted at the top of Grand Casino, located just east of Oklahoma City. Click link to read the whole story.
http://www.openminds.tv/ufo-caught-on-camera-during-oklahoma-city-newscast/32570
New studies support the possibility of sea life on Enceladus
NASA's Cassini spacecraft spotted geysers on the surface of Saturn's moon Enceladus ten years ago. And new research suggests that these geysers are caused by active hydrothermal vents at the bottom of the moon's ice-covered sea–vents that potentially warm the water to a temperature that could sustain life. Click link to read the whole story.
http://www.openminds.tv/new-studies-support-the-possibility-of-sea-life-on-enceladus/32557
Obama talks Area 51, UFOs and aliens with Jimmy Kimmel
The other night President Obama appeared as a guest on Jimmy Kimmel Live, and just as he had done with President Clinton, Kimmel asked Obama if he looked into Area 51 and UFOs.

Kimmel broached the topic in the same manner he had with Clinton. He told the president that if he was president the first thing he would do is immediately look into what the government knows about Area 51 and UFOs. Obama told him this is why he will not be president. Click link to read the whole story.
http://www.openminds.tv/obama-talks-area-51-ufos-and-aliens-with-jimmy-kimmel/32582
 Guest Tom Wertman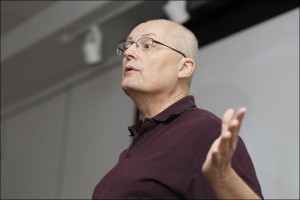 Tom Wertman was fascinated when he was a youth by B-grade movies and books about outer space.
"I was one of those kids who was fascinated by science fiction," Mr. Wertman said. "It was just my nature. My major fascination: Can we go out into space?"
Now 57, Mr. Wertman channels his love of science into investigating reports of alleged UFO sightings for the Mutual UFO Network of Ohio and the Cleveland Ufology Project.
Recently, he's been on the library circuit, talking with community members about the volunteer work that he does for the two groups.
Last week, he addressed a crowd at the Rossford Public Library about UFOs.
Read more at http://www.toledoblade.com/East/2011/11/09/Man-uses-love-of-space-to-investigate-UFO-reports.html#b1l0zQySZWLMDhFB.99
Internet went down at the beginning of hour two, we apologize for the short show this week!