Show Notes, 124. Doug Trumbull & Marc D'Antonio, November 12th
Podcasts are recorded live on the Darkmatterradio.net as every Wednesday at8:00PM to 10:00PM Eastern Standard Time, 1:00 – 3:00AM GMT/UTC. Listen live (live chat room available), or as a ONE HOUR FREE PODCAST which will be posted every Thursday.
Alejandro Rojas joins us for UFO News
Scientist suggests alien abduction could be due to "accidental awareness"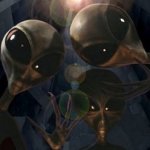 When someone wakes up during surgery early it is called "accidental awareness." As one can imagine, it can be a very traumatic experience. A new study documents the experience, and based off of that, one researcher has suggested that alien abduction experiences could be suppressed memories of accidental awareness coming to the surface.
In an article posted today on Scientific American, Anne Skomorosky, likens the experience of accidental awareness to that of the experiences described by Betty and Barney Hill, the first reported alien abductees. Follow the link below to read the whole story.
http://www.openminds.tv/scientist-suggests-alien-abduction-due-accidental-awareness/30959
UFO abducts a car in North Dakota (video)
A recent video shows a car driving down a quiet street when, all of a sudden, a flash of light is seen and the car vanishes from sight.
The video was uploaded to YouTube on Friday, November 7 by user The Paranormal Frequency with the title, "UFO OVNI – Car Gets Abducted In Cavalier, North Dakota." The only details provided with the video come from the video's description that states, "A security camera in Cavalier, North Dakota caught this strange event that looks as though a car has been abducted by a UFO or something else?" Follow the link below to read the whole story.
http://www.openminds.tv/ufo-abducts-car-north-dakota-video/30930
Triangle UFO on Michigan video might be stealth aircraft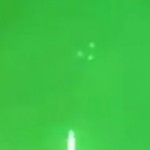 A Michigan witness near Auburn Hills and Rochester reported capturing "an inbound triangle" UFO that he feels might be a stealth aircraft, according to testimony in Case 61223 from the Mutual UFO Network (MUFON) witness reporting database.
The "CE-5 outing" with a group of people was in place when the video was shot at 8 p.m. on November 2, 2014. Follow the link below to read the whole story.
http://www.openminds.tv/triangle-ufo-michigan-video-might-stealth-aircraft/30915
Strange Times afoot at Area 51 for Tom DeLonge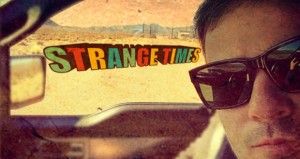 Many know that accomplished musician and businessman Tom DeLonge has a strong interest in UFOs and other mysteries. The veteran UFO researcher has invested more than twenty years into researching and investigating the UFO phenomenon.  Follow the link below to read the whole story.
http://www.openminds.tv/strange-times-afoot-at-area-51-for-tom-delonge/30910
Our Guest, Doug Trumbull & Marc D'Antoniao