Show 133. Notes, January 14th
Podcasts are recorded live on the Darkmatterradio.net as every Wednesday at 8:00PM to 10:00PM Eastern Standard Time, 1:00 – 3:00AM GMT/UTC. Listen live (live chat room available), or as a ONE HOUR FREE PODCAST which will be posted every Thursday. Support us and listen to the ENTIRE show for as little as $2 per month!
Alejandro Rojas with the UFO News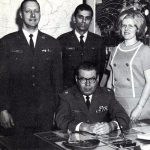 USAF UFO Project Blue Book files go online for free – Yeah, Open Minds wrote the story that the Daily Mail took and the Metro and others posted. Thanks!
Finally, decades after the United States Air Force closed their official investigations into the UFO phenomenon, the files are online in their entirety for free.
Project Blue Book is regarded as the third  UFO investigation project by the USAF. The first was Project Sign, which began in 1947, then Grudge, which ran from 1949 to 1951, and the final project, Blue Book, ran from 1951 to 1969. The files surrounding the investigation of the sightings are all included in the Project Blue Book files. That is, unless, as some suggest, there are secret investigations that the public still does not have access to. Read the rest by clicking the link below.
http://www.openminds.tv/usaf-ufo-project-blue-book-files-go-online-free/31656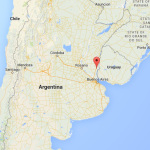 Thousands reportedly spot UFO over Argentina (Videos)
According to Argentinean news, thousands of people spotted a UFO on Sunday in and around the town of Gualeguaychú.
Several Argentinean news outlets reported the sighting, although there is not much detail given. What was seen is most often described as a bright light that slowly moved over the city. According to Argentinian news website Noticias Villaguay, one witness described the light as "a white light, large, and down green." Read the rest by clicking the link below.
http://www.openminds.tv/thousands-reportedly-spot-ufo-argentina-videos/31621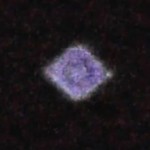 Video shows diamond-shaped UFO in England
A man observed a UFO in the sky above the English town of Tynemouth on the night of Monday, January 12. And he recorded the event on video.
The witness, Craig Lowther, says he had just let his dog outside at approximately 11:30 p.m. when he noticed the mysterious arial object. His first impression was that he was watching a plane flying on an unusual flight path. But, as he explains to local media outlet the Chronicle, he noticed that the object had "an unusual colour for a plane and it was not moving as you would expect a plane to move." Read the rest by clicking the link below.
http://www.openminds.tv/video-shows-diamond-shaped-ufo-england/31672
Our Guest, Mark Schwartz, TRUTH FUNDERS

Info: http://www.truthfunders.com 
What is it: A crowdfunding specifically developed for the paranormal to raise money for research, expeditions, documentaries, books, etc.
Mark Schwartz's Bio: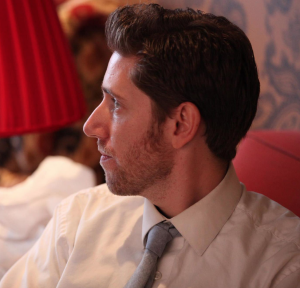 Mark Schwartz is the CEO of Truthfunders.com, a brand new and technically powerful crowd funding platform, specifically designed to fund paranormal projects, such as films, books, research, expeditions, & inventions of the "unknown." He has been a producer of online content and video production for over 14 years. His background includes producing, directing, writing, editing video, as well as developing content marketing strategies across all aspects of the social media spectrum, in order to help enhance targeted client visibility. 
Mark has produced everything from film, television, commercials, and created social strategy for cable networks, technologies, automobiles, and authors. The laundry list includes: Cisco, Zynga, CBS, Fox, ABC, NBC, MTV, and Audi to name a few. He was the Senior Producer at Rooftop Media, which was recently acquired by Amazon's subsidiary, Audible in October, and 3 weeks ago, his latest social media strategy and content marketing campaign helped land the author on the Wall Street Journal Bestseller list, where it still presides today.
Mark was also a pioneer in the development of ITVML technology, the Interactive Television Mark-Up Language, which is currently being used in the new online interactive video space. In 2010, Mark helped create the 'Glee Super-Fan Experience', which featured a brand new integration of video and social media, lived on Fox.com, and nominated for the Primetime Interactive Media Emmy Award. In 2011, Mark helped build a social media video campaign for Audi, which was nominated for the 2011 IAB MIXX Award.
Mark holds a B.A. in Directing and Creative Writing from the University of Arizona and is a member of the Academy of Television Arts and Sciences. His newest venture, TruthFunders.com, plans to showcase the thousands of fringe science, conspiracy, and paranormal projects, that get buried by other crowdfunding platforms, giving them a voice, and the opportunity to be discovered and funded by a much larger audience. TruthFunders will offer some of the most off the wall projects, and will be offering several features that currently unavailable on other crowdfunding platforms.
Jonas Petchonka
Jonas is creating a book for teens to help reconnect them with Ufology. It's cleverly titled "OMG! UFOS!" Many people say that the youth is not interested, or we are losing all of our great Ufologists, so Jonas is compiling a book about Ufology that can help get young adults excited about it.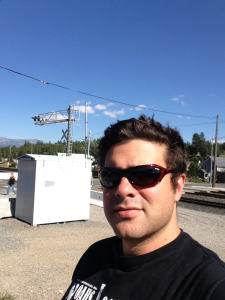 A link to his project on TruthFunders: https://www.truthfunders.com/projects/omg-ufos/
 Rick Friar
Rick is the author of a bestselling (at least it was best selling when it came out 3-4 years ago)  Sci-Fi series called The Keepers: http://www.thekeepersww3.com/
His new project launches in 3 days on TruthFunders and is a book about intergalactic politics.