YouTube Live Streamed Wednesday December 27th at 8:00PM to 10:00PM EST (GMT-5)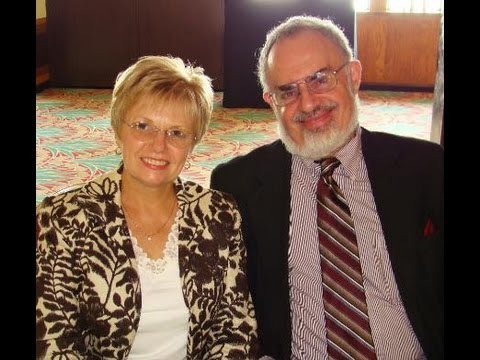 Stan Friedman with Kathleen Marden weigh in on the Pentagon's Secret UFO Search, including the latest updates. In hour two, they will discuss the Betty & Barney Hill case.
Bio: Nuclear Physicist-Lecturer Stanton T. Friedman received his BSc. and MSc. Degrees in physics from the University of Chicago in 1955 and 1956. He was employed for 14 years as a nuclear physicist by such companies as GE, GM, Westinghouse, TRW Systems, Aerojet General Nucleonics, and McDonnell Douglas working in such highly advanced, classified, eventually cancelled programs as nuclear aircraft, fission and fusion rockets, and various compact nuclear powerplants for space and terrestrial applications.
He became interested in UFOs in 1958, and since 1967 has lectured about them at more than 600 colleges and 100 professional groups in 50 U.S. states, 10 Canadian provinces and 18 other countries in addition to various nuclear consulting efforts. He has published more than 90 UFO papers and has appeared on hundreds of radio and TV programs including on Larry King in 2007 and twice in 2008, and many documentaries. He is the original civilian investigator of the Roswell Incident and co-authored Crash at Corona: The Definitive Study of the Roswell Incident. And more, source: http://www.stantonfriedman.com/index.php?ptp=stans_bio
Bio: Kathleen Marden is a leading researcher of contact with nonhuman intelligence, an author, and lecturer. Her educational background in the social sciences has shaped her interest in scientific ufology. Extensive research and investigation into alien abduction has convinced her that some abductions are real.
She earned a B.A. degree in social work from the University of New Hampshire and participated in graduate studies in education while working as a teacher and education services coordinator. Her scholarship led to acceptance into the Alpha Kappa Delta sociology honor society. During her fifteen years as an educator, she innovated, designed and implemented model educational programs. She also held a supervisory position, coordinating, training and evaluating education staff.
Her interest in UFOs dates back to September 20, 1961, when her aunt, Betty Hill, phoned her childhood home to report that she and Barney had encountered a flying saucer in New Hampshire's White Mountains. A primary witness to the evidence of the UFO encounter and the aftermath, Kathleen has intimate knowledge of the Hill's biographical histories, investigation files, and scientific interest in their sensational experience. This led to a journey of exploration, leaving no stone unturned, to find answers through scholarly work, investigation and social research. She is recognized as the world's leading expert on the Betty and Barney Hill abduction. Source: http://www.kathleen-marden.com/my-bio.php