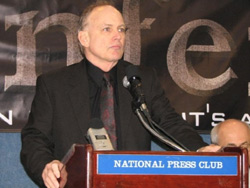 Stephen Bassett joins us for our first show. We discuss the US Truth Embargo on extraterrestrial visitation. The White House Disclosure Petition I, and the formal White House response as well as Petition II, available to sign December 1, 2011. We also talk about several facets of the current government UFO procedures and what would be involved in the inevitable government UFO disclosure.  Click here for SHOW NOTES.
Please visit the Paradigm Research Group website and sign the Disclosure Petition II, click here. 
Click here for the July 8th 2012 World Disclosure Day website.
Podcast: Play in new window | Download
Subscribe: Apple Podcasts | Android | RSS