Show 182. Live Right Here, Wednesday December 23rd at 8:00-10:00PM EST
Podcasts are recorded live here (live player on sidebar>) every Wednesday at 8:00PM to 10:00PM Eastern Standard Time, 1:00 – 3:00 GMT/UTC. Listen live (live chat room available), or as a  ONE HOUR FREE PODCAST which will be posted every Thursday. Support us and listen to the ENTIRE show for as little as $2 per month! Easy one time sign-up, your personal link embeds to almost any media player, easy iPhone setup.
Alejandro Rojas with the news
For full news stories on our shows, check out: OpenMinds.tv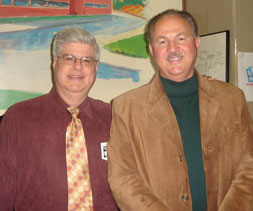 For hour one, Stan Gordon and John Ventre will discuss opposing opinions of the latest theory of what crashed in Kecksburg, PA on December 9, 1965. Was it the GE Mark 2, or something else? Check out this friendly debate, and in hour two, Stan Gordon will discuss what is going on in the Keystone State as far as UFOs and more.
Stan Gordon's blog on why not the GE Mark 2
John Ventre/Owen Eichler's blog on why the GE Mark 2