By
Gurudatt Shenoy
Our new blog writer lives in India, he is the founder of an anonymous sharing center where you can report a UFO sighting if you choose: SecretShare.tk
Goblins from Space
Late evening on the 21st of August 1955 a strange and weird event happened at a farmhouse in a place called Kelly, a few miles north of Hopkinsville, Kentucky.
Members of two families claimed to have encountered "Goblin" like creatures from a spaceship that landed some distance away and they engaged them in a shootout that lasted the entire night until early morning.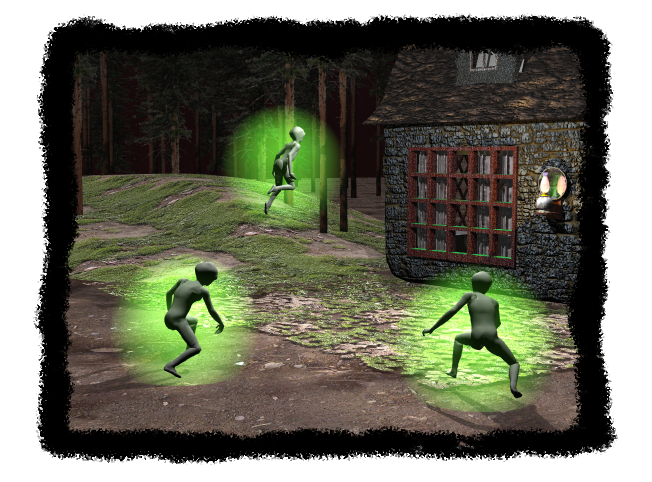 Image Credit: https://commons.wikimedia.org/wiki/File:Kelly-Hopkinsville(reconstitution).png
The farmhouse is located on the Old Madisonville Road, about eight miles north of Hopkinsville.  There were total of 11 people in the house at the time of the incident including 8 adults and 3 children.
They were Mrs. Glennie Lanford age 50 mother of Elmer ("Lucky") Sutton, age 25 and his wife Vera Sutton age 29,  J.C. (John Charley) Sutton age 21 and his wife Alene Sutton age 27, Billy Ray Taylor age 21, a friend of Lucky's and his wife June Taylor age 18, and O.P. Baker 35, brother of Alene Sutton.
The children were Lonnie Lankford age 12, Charlton Lankford age 10 and Mary Lankford age 7.
The men shot at the creatures using shotguns and rifles but could not cause any harm to one or more of these creatures; and they keep coming to their home causing personal discomfort and agony as well as stirr an International sensation. Read more →