by Charles Lear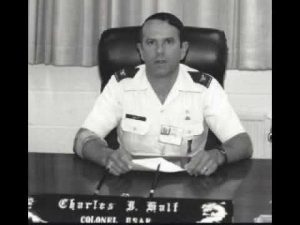 When most people think about UFO sightings and their documentation, it is in visual terms and in the form of photograph, film or video.  There are several cases, however, that were documented and archived as audio recordings.  Two famous examples are the1965 recordings from Edwards Air Force Base made during an incursion of 12 UFOs and a recording made by Lt Col. Charles Halt as he investigated the 1980 occurrence in Rendlesham Forest.  Within recent years, the FAA, despite its history of being uncooperative with researchers, has released numerous recordings between control tower operators and pilots.  What's special about these audio recordings is that they bring you into the event as it unfolds and you get to experience the first hand emotions of the witnesses.
Though all of the above examples are worthy of a thorough, individual recounting, there is an extraordinary tape from 1994 recorded by the Liberty Township 911 dispatch center in Trumbull County, Ohio.  The center covered a vast area and was responsible for fielding emergency calls and dispatching emergency and police personnel.  On duty the night of December 15, was police officer, Roy Anne Rudolph. Just after midnight, Rudolph received a call from a man who reported a strange object in the sky that was descending at an angle with what looked like flame coming from its rear.  Thinking this might be a plane in distress, Rudolph alerted the other officers manning the center that there might be a possible crash emergency.  Then three more calls came in from the same area, around a residential road called Sampson drive, including one from a woman describing a large hovering light over her property. This moved the situation away from being a crash incident and they were now dealing with a UFO.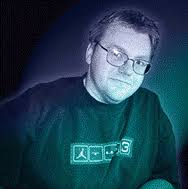 In addition to the calls from concerned citizens, a woman from the local news station called saying she had received a call from a woman describing a large blue/green object hovering approximately 50 feet above the ground while making no noise.  Rudolph questions why aliens would want to visit Liberty saying, "there's no intelligent life in Liberty." Because there was now media scrutiny hanging over their heads, Rudolph chose to contact a trusted officer and friend, Toby Meloro using her mobile phone and have him check out the reports.  As he was headed out to the area of Sampson drive, Rudolph was hopeful that he'd come back with a mundane explanation.
Meloro drove to the area and was stopped in the street by a man who had also seen a large light in the sky and Meloro assured him that he would check on it.  Meloro then saw a light himself and reported over the radio that he was observing it and was attempting to get closer to it.  As he drove, his car suddenly shut down along with his radio.  While attempting to restart the car a huge, red light shone down on him that lit up the area as "bright as daylight" and it seemed to be coming from a structured object that was silent and "as large as a football field."  The object then moved away from him heading south and as it did, his car and radio came back on.  He heard his call sign, 998, being called out by Rudolph, who had become concerned after he had failed to respond and he picked up the radio to let her know that he was again operational.  He then told Rudolph that he needed a moment to collect his thoughts and this indicated to her that he had experienced something profound. Read more →