Listen to full Podcast UFO Live shows on your media player!
The support platform is in place that is totally maintained on this website.
Without your financial help, we could not go on and we really appreciate your generosity!
Our podcasts are SFW, (Safe For Work). We do not typically use foul language in our shows. 
Once you become a member for as little as $2 per month and login, you will be able to listen to or download full podcast shows, as well as copy an rss feed for automatic downloads in your media player, or smart phone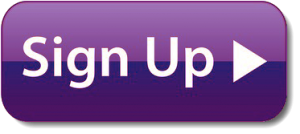 Information on podcast apps  How to use the premium RSS feed link.
Full shows will always be available free on this website, by listening to KGRA Radio, plus watching on this site and YouTube every Tuesday at 6:00-8:00 PM Eastern Standard Time. (3:00-5:00PM PST). Our shows are safe to listen to at work. The first hour of the podcast will always be free on this website site and is available for media players through the current feed.
Why We're Asking For Support
I am Martin Willis, the host and producer of this weekly show. Podcast UFO has been bringing podcast entertainment since 2011 and live shows since late 2013.
From the beginning, I have been paying for all of the costs associated with Podcast UFO out of my own pocket. As our show grew, so have these costs.
We now have a show producer to make things go smoother at a cost of several thousand dollars per year. We pay for a dedicated server, bandwidth and several other monthly costs including Amazon AWS a3 for hosting the mp3s, the subscription program, plus web support. These additional costs are several hundred dollars per month.
Not only would we like to cover our ongoing costs, we also have future plans such as live shows from conferences and events such as the UFO Congress in Phoenix AZ and other events.
By your support at only $2 per month or more we can cover our costs and get to these events. $2 is not a lot, but it is a numbers game, there are a lot of you listening and I will do everything I can to make the show worth your while.
I am always open to suggestions and you can always contact me via my contact page.
I hope you enjoy our podcast and if you do, please consider supporting us. Even $2 a month or sharing with a friend can make a huge difference and help us shape the future of Podcast UFO.
Warmly,
Martin Willis