Martin Willis, Host/Producer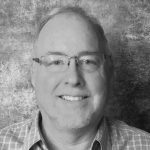 The subject of UFOs has fascinated Martin Willis since his youth, yet he was on the fence about the subject. He experienced a personal sighting in 2006 in Carmel Valley, CA, that solidified his beliefs that Unidentifiable Flying Objects really do exist. Since this time, Martin has paid attention to what others have to say about the phenomenon with an open mind. Pondering what UFOs may be, or if they are possibly extraterrestrial helped spark his interest to another level. Martin thinks we may never find out what people are really seeing, but in his opinion, it  is a most important and exciting puzzle to solve. Whatever the answer will be, he doesn't think it will be mundane. In the last number of years, Martin has become interested in astronomy and always maintained a strong scientific fascination of our vast universe. Martin feels certain that we are not alone and thinks it is possible that some small compartmentalized part of our government may know that and keeps it from us. As a UFO enthusiast, Martin created Podcast UFO in November, 2011. Martin is a longtime antique & fine art appraiser.  
Alejandro Rojas, Weekly UFO Updates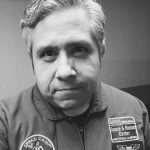 Alejandro is a radio host for Open Minds Radio, editor and contributing writer for Open Minds magazine as well as OpenMinds.tv. For several years Alejandro was the official spokesperson for the Mutual UFO Network as the Director of Public Education. As a UFO/Paranormal researcher and journalist, Alejandro has spent many hours in the field investigating phenomena up close and personal. Alejandro has been interviewed by media organizations around the world, including the largest cable and network news agencies with several appearances on Coast to Coast AM.
Charles Lear, Blog Writer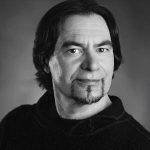 Charles Lear is a long time New Yorker currently living in Queens.  When he's not writing about UFOs he's making his living as a Local No. One I.A.T.S.E stage-hand (welder) in the Metropolitan Opera steel shop.  He is a produced playwright and author of the book, "Post Apocalyptic Macbeth and the Girls."  He is a Shakespearean actor, licensed New York City tour guide, member of The New York Paleontological Society, and expert on New York geology.
Michael Lauck, Guest Host & Past Newscaster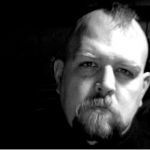 Michael Lauck is a freelance writer, author of The Grand Tournament and a producer. He became interested in UFOs at an early age because of 1970s television programs such as Project UFO and In Search Of…. He has seen an unidentified flying object, but describes his sighting as "relatively unspectacular," reporting that both the stealth bomber and White Knight launch vehicle were more interesting. In his spare time he trains in Chinese martial arts, does pen and ink illustrations and, according to his wife, watches too many kung fu and zombie films. Check out his website:  www.SwordsAndRayguns.com
 Peggy Shunning, Facebook Administrator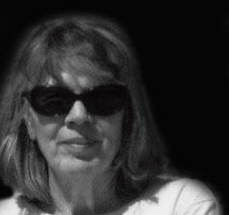 Peggy lives in Las Vegas and helps us out every day on our Facebook postings. She is patrolling constantly for the latest UFO and astronomy news, and posts for your information and entertainment. She also helps out with vetting some of the upcoming guests and is a great asset to the show.
Andy Fleming, Amateur Astronomer (1960-2015) We regret to say Andy passed away late May, 2015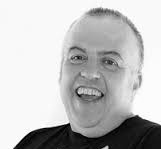 Andy  lived in the north east of England, and worked for Samsung Consumer Electronics. His interests were primarily astronomy, cosmology, astrophysics, science in general as well as UFOlogy. His other interests were current affairs, economics, politics, psychology and sociology (in which he possessed a first class honours, BSc degree). He also enjoyed home brewing, music, radio, auto driving, dogs, cricket, reading, and family life with his son and wife. Andy is missed by us all.