This Week's News Show Notes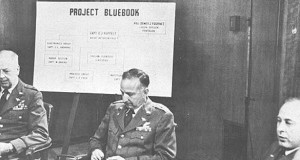 Our first live show recorded on Wednesday, December 4th on Dark Matter Radio Network the show opens with a talk with OpenMinds.tv Alejandro Rojas who gives details of some wonderful historic audio UFO related archives from the 40s-60s, Click here for info.
Colby Landrum joins in for a conversation in his own words about what he experienced on
December 29, 1980, the Cash-Landrum UFO Incident.
Colby clearly expresses the turmoil and losses he gone through because of this.
He strongly believes it was an experimental military craft, and blames the government for not providing answers as well as turning their backs on him and his family.
Colby is asked interesting questions from case researchers, Curtis Collins and Chris Lambright.
If you have any information regarding this case, please email me at: martin@podcastufo.com
Don't forget, the show can be streamed through the Dark Matters Radio Network at: darkmatterradio.net where live episodes appear each Wednesday at 8PM Eastern (Thursday at 1AM UTC/GMT). Feel free to call in during the show at 603-967-4030
Podcasts versions of the show are posted Thursdays and can still be subscribed to via iTunes & Stitcher for your smart phone.
Our music is by: Kerry Lloyd Whitehouse
____________________________________________________________________
The Latest Blogs
by Michael Lauck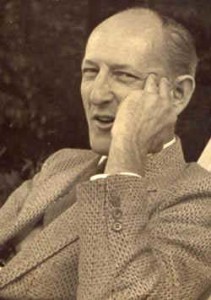 Well known in the UFO community as an author and as the director of NICAP, Major Donald Keyhoe was a Marine pilot and established author well before the flying saucer craze of the late 1940s. He authored several books on unidentified flying objects, including the classic Flying Saucers Are Real. Although his experience in the aviation field and Pentagon contacts gave him a certain amount of authority, his detractors pointed to some of his other writings to discredit his work.
by Michael Lauck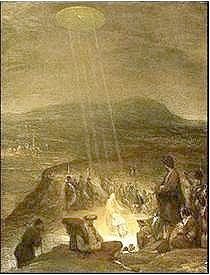 Faith is an integral part of daily life. Although the word is commonly used in regards to religion, faith is not exclusively connected to one's religious belief. The Merriam-Webster Dictionary website does offer both "belief in the existence of God" and "a system of religious beliefs" as definitions for faith but the very first definition is merely "strong belief or trust in someone or something." When one uses this definition, it is easy to find examples of faith in daily life. Most people, for example, start their day thanks to the faith they have placed in an alarm clock.
by Michael Lauck  
Fall is starting to settle in around the US, bringing the new television season along with cooler temperatures and falling leaves. As we realize that our loyal listeners probably tear themselves away from their MP3 players and computers at least occasionally to watch a little TV, we thought this week we would present some thoughts on some of the new and returning UFO shows.
Alien Mysteries
60 Min, Destination America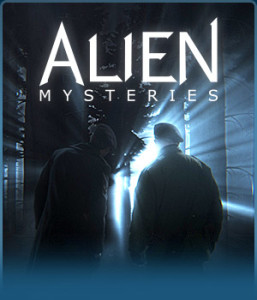 The press releases announcing Alien Mysteries promised state of the art special effects to recreate stories of encounter with extraterrestrials. Unfortunately, this show just does not deliver the effects promised. Instead, the show has primitive CGI effects which are repeated several times each episode. Even relatively simple scenes, such as cars driving down highways, are presented using the poor effects and overall the sub-par effects detract from the show. If you can get past the poor visuals used during the re-enactments, though, Alien Mysteries does a fairly good job using the words of the original witnesses and investigators to tell the stories of close encounters. Each episode focuses on a single event (such as Rendlesham Forest) or the experiences of a single group of witnesses, so Alien Mysteries has the time to explore each story they just unfortunately do not seem to have enough footage for each episode.
by Michael Lauck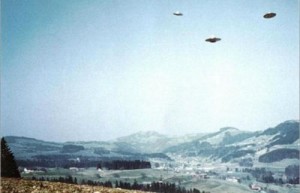 Why would an extraterrestrial civilization come here of all places in the universe? This is a commonly asked question by the UFO skeptics and debunkers. Personally, I think this is a rather unimportant question. I really honestly do not expect to understand the motivations of an alien species. Some may consider this taking the easy way out, but our own history is full of examples where cultures misunderstand each other's motivations and desires. If American Indians did not understand what drove the Europeans, how are we to understand the thought process of an entirely different life form? As of this week, though, the question can be laid to rest.
by Michael Lauck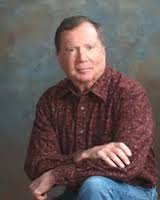 Dr. Jesse Marcel Jr., the son of Army intelligence officer and Roswell witness Major Jesse Marcel, passed away on Saturday, August 24 of an apparent heart attack. He was 76 years old. Although he was a doctor and not a UFO researcher, Marcel was an advocate for his father's story of the UFO crash at Roswell and claimed to have seen some of the wreckage himself. In 2008 he co-wrote The Roswell Legacy with his wife Linda.
As a child, Jesse Marcel Jr. was an avid model builder and radio hobbyist. His father was a HAM radio operator and in interviews years later the younger Marcel could still recite his father's call letters. On July 7, 1947 both men's live when change drastically when Major Marcel was ordered to investigate a debris field reported by Mac Brazel to Sheriff George Wilcox. Major Marcel and another army officer collected debris that they felt did not come from any conventional aircraft or weather balloon. On his way back to the Roswell Army Air Field from the crash site, which was several miles away, the major made a fateful decision. Excited by the discovery, he decided to stop by his home despite the late hour.
by Michael Lauck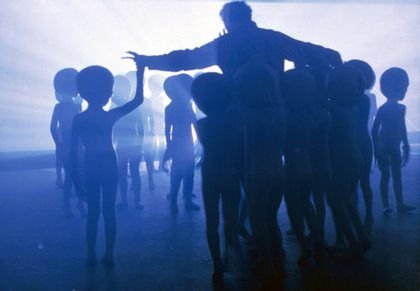 One of the common arguments used by skeptics and debunkers is that UFO witnesses are actually inserting pop culture imagery into their memories or interpretations of an event. For example, they will state that abductees see "Greys" because the Grey alien archetype was prominently featured on book covers and in the movie Close Encounters of the Third Kind. Of course this argument completely (and conveniently) overlooks the fact that the creatures depicted on these book covers and in the film were based on descriptions of experiencers who had not seen the movie or books. Nonetheless, the argument is still put forth confidently and is often not even questioned. How can this assertion be derailed?
by Michael Lauck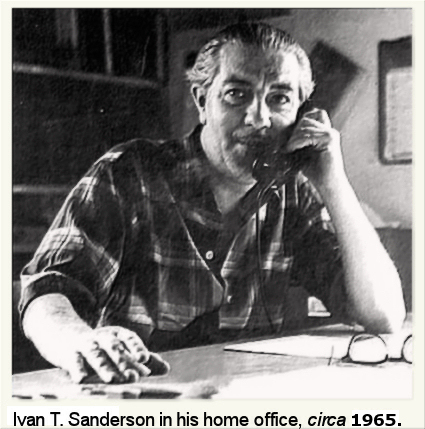 Ivan T. Sanderson is probably best remembered today as a cryptozoologist. In fact, he is credited with coining the term cryptozoology. However, in addition to his work as a zoologist and monster hunter he also investigated unidentified flying object encounters. He wrote several books on flying saucers and was one of the first investigators to focus on unidentified submersed objects, or USOs. Sanderson was also commissioned by a magazine to investigate the so-called Braxton County Monster and spoke of the incident in radio interviews.
by Michael Lauck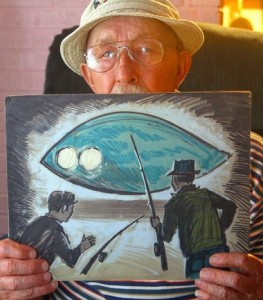 One of the most sensational abduction cases of the 1970s, the Pascagoula Incident remains unsolved to this day. On October 11, 1973 two co-workers out fishing claimed to have been taken by three strange looking aliens into their spaceship, examined and released. The two men attempted to report their encounter to a nearby military base who referred them to the local sheriff. Thinking that the two men could be caught in a lie that would expose a hoax the sheriff left the men together in a room with a hidden microphone after his initial interviews. Much to the surprise of law enforcement, the men did not reveal a hoax but instead had a conversation that just reinforced their claims. The story spread from local media to international wire services and was investigated by Dr. J. Allen Hynek and others. Detractors note that nearby security cameras should have seen the craft the men described but other witnesses have reported seeing the craft on the same night.